Flights from Chicago (ORD)
The city of Chicago in one of the largest cities of the United States of America is located in the state of Illinois, on Lake Michigan. The daring architecture of the city can be noticed in the skyline where conspicuous buildings like the John Hancock Center, neo-Gothic Tribune Tower, and the Willis Tower make their mark. Green spaces like the Millennium Park is a notable reprieve from the piercingly urban atmosphere of the city. There are two major airports located within the city limits of Chicago- the O'Hare International Airport (ORD) and the Chicago Midway International Airport (MDW). The O'Hare International is the primary airport from where Chicago to Ahmedabad Flights is scheduled to depart.
Flights to Ahmedabad (AMD)
Ahmedabad, a city on the Sabarmati river, is the largest in the state of Gujarat located in the western region of India. Famous for the Sabarmati Ashram on the western banks, the city served as the home base of spiritual leader and freedom fighter Mahatma Gandhi. The old city is a walled area dotted with temples and famous mosques like the Jumma Masjid and the Sidi Saiyad Masjid, providing a vibe religious diversity to the city. The Sardar Vallabhbhai Patel International Airport (AMD) in Ahmedabad is currently the primary airport of the region. All Chicago to Ahmedabad Flights are scheduled to land in the premises of the airport.
Cheap Flights from Chicago to Ahmedabad Flights (ORD to AMD)
Many recognized airlines like Air India, Qatar Airways, Delta and others have scheduled Chicago to Ahmedabad Flights bound toward India. The minimum time required to fly the requisite 7772 miles is 18 hours 5 minutes. Book Cheap Flights from Chicago to Ahmedabad now.
Popular Air Routes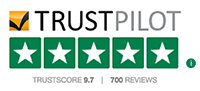 Best Prices Guaranteed
We always Guarantee you Travel for Less with the Best Price on Flights, Hotels & Vacations.
Satisfied Customers
We hold our values tight and we have Millions of Satisfied Customers Worldwide.
Exclusive Deals
Exclusive Airfare Contracts, and Insider Consolidator Deals which no one else can offer.
24X7 Support
Have a question? Need to plan itinerary? We're here to help. Our customer Service is available 24x7.
Superior Customer Service
Our Trip Experts are well versed and committed to provide you the best-in-class service in the quickest way.