Flights from Chicago (ORD)
Chicago is the third largest city in the US and it is situated in the state of Illinois. Also called the Windy City, Chicago is also home to the famous Chicago River. Chicago's airport- The O'Hare International Airport (ORD) is what connects Chicago with the rest of the world. Chicago offers a lot to its residents and its tourists. From Millennium Park to the Observation Tower, with over 40 museums and shopping complexes with amazing culinary destinations, Chicago knows how to keep people really busy. There are traveling major airports in Chicago namely Chicago Midway International Airport (MWA) and the O'Hare Airport (ORD). Apart from this, the city is also served by Chicago Midway International Airport (MDW). Both airports help you find your required Chicago to Delhi Flights.
Delhi, the capital city of India, is the best place to get a glimpse of the Indian subcontinent. Beautiful in every aspect, the city has many historical attractions that help you trace India's history. Other than this, the presence of diverse culture has led to a splendid amalgamation of the country's most beautiful cultures and offers you a fresh breath of the country. Delhi is served by one of the busiest and the largest international airports in the world, Indira Gandhi International Airport (IGI). IGI is a hub for both international and domestic traffic, which makes your hunt for Chicago to Delhi Flights easy.
Cheap Flights from Chicago to Delhi (ORD to DEL)
Chicago is the third-most populous city in the US and is a highly dynamic place when it comes to urbanization, industrialization, economic activities, culture, finance, telecommunications and businesses of all kinds. Having numerous multinational corporations, Chicago is a place that enjoys a multi-cultural population pool. There are many international citizens, migrants and people from foreign nations with permanent resident status living, working and earning there. On the similar lines, Delhi – the national capital of India, is a place that is a hub of cultural, economic, financial, industrial and financial activities of the entire nation. There are many multinational corporations, companies, and start-ups from all kinds of business domains. Delhi is also the political seat of the whole nation where high-level leaders and diplomats maintain the residence. People from all around the globe visit as well as work in Delhi and many expats have also found their residences here.
This is why both these cities experience a huge footfall at their airports, and millions of people travel to and from both of them. Air travel is expensive as compared to all the other modes of travel. For all the frequent flyers, visitors, tourists, and urgent flight takers, Taj Travel offers an assorted listing of the cheap flights from Chicago to Delhi.
Taj Travel has been working in the travel industry for more than three decades now and has been constantly working to make traveling easier and better for everyone. The service of offering cheap flights from Chicago to Delhi at all times no matter what season is going on is a step towards the same direction.
So, plan your bookings with Taj Travel and enjoy flight tickets at amazing discounts.
So, plan your bookings with Taj Travel and enjoy flight tickets at amazing discounts.
Compare and Get the Best Flights from Chicago to Delhi
When it comes to picking from many deals, it becomes really difficult for a customer to pick one. Therefore, to make flight booking and choosing the cheap flights from Chicago to Delhi easier for all our customers, Taj Travel offers a comparison tool. Using this tool, you can compare the various cheap flights in terms of prices and other features.
So, instead of getting confused by the number of flights available, compare them and make an intelligent choice. You can always find deals online for cheap flights. But, finding the ones that suit your requirements in the best possible manner is a daunting task. Further, picking the best one from the list is even more difficult. So, why not leave all these troubles to the comparison tool and simply let the results speak for themselves?
With Taj Travel at your disposal, all you have to do is compare the flights on various parameters and choose the flights in a smart manner!
Right time to book your flight from Chicago to Delhi
The 'RIGHT' time to book the flights varies from person to person. The reason for traveling can never be the same for two or more persons irrespective of the journey. Even if two people are travelling to the same county for vacation, their requirements vary in many respects. Some prioritise money, while the others prioritise services. Some tend to focus on the duration of the journey; while the others don't mind spending some hours in the layovers.
Many people wait for the tourist season to begin exploring the nation they are visiting. On the other hand, many people plan their journeys during the festive season to enjoy the celebrations with their families back home.
Moreover, many people have to go on urgent or emergency journeys and just cannot wait to find cheap flights from Chicago to Delhi.
No matter what reasons you have for traveling, Taj Travel is ready with a lucrative list of attractive offers on flight bookings at all times. This is why we have been the catalyst of many happy and economical journeys since our inception. With Taj Travel at your disposal, simply log on to the official website and find the list of cheap flights ready to choose from.
So, with Taj Travel as your travel partner, every time and anytime is the right time to book the cheap flights!
Popular flights from Chicago to Delhi
Taj Travel has been in the travel industry for more than three decades now and has established influential tie-ups with many reputed airlines in the whole world. So, we offer cheap flights from Chicago to Delhi from almost all the reputed carriers that have been awarded for the quality of service and excellence in the air industry. Find some of the most notable mentions in the following section.
Delta Airlines
Air India
Etihad Airways
United Airlines
Srilankan Airlines
Qatar Airways
Turkish Airlines
Emirates
Swiss Airlines
These are some of the most reputed carriers on the Chicago-Delhi route. You can find offers on most of the flights from these carriers at all times on the official website of Taj Travel. So, at Taj, quality and economy go hand in hand.
Things you should know while booking your flight from Chicago to Delhi
When it comes to online flight booking, you have to keep many things in mind. Mostly, people book cheap flights from Chicago to Delhi without checking the other details such as the layover and baggage allowance, etc. This can lead to troubles in the journey. So, we are offering some tips that you can follow while booking the flight tickets online.
Always book the flights from the reputed airlines and from a reputed travel website to steer clear of last-minute travels.
Check the other details such as flight duration; layover countries and duration; food; seat location; services with the ticket; baggage allowance and the leg room etc. Never make the mistake of booking long journey tickets without checking these things.
Subscribe to the Taj Travel emails to never miss an exclusive deal at any point in time.
Keep these things in mind while booking your flight tickets online and always enjoy a trouble-free journey.
Finally, join hands with Taj Travel to find the best listing of the cheap flights from Chicago to Delhi.
Popular Air Routes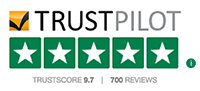 Best Prices Guaranteed
We always Guarantee you Travel for Less with the Best Price on Flights, Hotels & Vacations.
Satisfied Customers
We hold our values tight and we have Millions of Satisfied Customers Worldwide.
Exclusive Deals
Exclusive Airfare Contracts, and Insider Consolidator Deals which no one else can offer.
24X7 Support
Have a question? Need to plan itinerary? We're here to help. Our customer Service is available 24x7.
Superior Customer Service
Our Trip Experts are well versed and committed to provide you the best-in-class service in the quickest way.