Flights from Chicago (ORD)
Situated on Lake Michigan, Chicago is a city in the state of Illinois in the United States of America. The city is most famous for its meat packaging industry and has a distinctly urban skyline full of overreaching skyscrapers. Buildings like the Neo-Gothic Tower along with various landmarks in the city attracts tourists from all over the world. The bustling economy also invites people from different places, accounting for one of the busiest airports in the world. Two major airports are located in the region- the O'Hare International Airport (ORD) and the Chicago Midway International Airport (MDW), of which the former is more significant. All Chicago to Bangalore Flights are scheduled for departure from here.
Flights to Bangalore (BLR)
The capital city of the southern state of Karnataka in India, Bangalore has a royal history. Often called 'Bengaluru' the royal lineage may be noticed in expansive historical monuments such as the Bangalore Palace that was modelled on the Windsor castle in England. Tipu Sultan's Summer Palace is also located here and showcases ornate teak carvings of the 18th century. Bangalore has a pleasant weather and has a topography dotted with lakes. The airport in Bangalore is known as the Kempegowda International Airport (BLR) and is the location where all Chicago to Bangalore Flights are scheduled to land.
Cheap Flights from Chicago to Bangalore (ORD to BLR)
The distance between the two locations may be said to be about 8527 miles. Chicago to Bangalore Flights are often scheduled by major airlines like Delta, Air India, Air France and others, with a minimum flight time of 19 hours and 45 minutes. Book Cheap Flights from Chicago to Bangalore with Taj Travel.
Popular Air Routes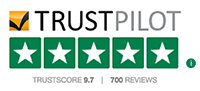 Best Prices Guaranteed
We always Guarantee you Travel for Less with the Best Price on Flights, Hotels & Vacations.
Satisfied Customers
We hold our values tight and we have Millions of Satisfied Customers Worldwide.
Exclusive Deals
Exclusive Airfare Contracts, and Insider Consolidator Deals which no one else can offer.
24X7 Support
Have a question? Need to plan itinerary? We're here to help. Our customer Service is available 24x7.
Superior Customer Service
Our Trip Experts are well versed and committed to provide you the best-in-class service in the quickest way.