Flights from Chicago (ORD)
Being the third most populous city of the United States of America, Chicago has more than 2.7 million residents. The city offers a lot of different things when it comes to tourism and is also one of the most preferred travel destinations in the country. The O'Hare International Airport of Chicago serves the metropolitan area of the city of Chicago in Illinois. The airport is the hub to a lot of major airlines and since its establishment in the year 1944; the airport has come to become one of the largest airports in the world. You will easily find your Chicago to Chennai Flights here!
Originally known as Madras, Chennai played a major role in the history of India as a port town. The city today is a capital of the state of Tamil Nadu and is located in the Coromandel Coast off the Bay of Bengal. The city has a very rich history and is a perfect mixture of the locals and the migrants. Being one of the major metropolitan cities in India, Chennai attracts a lot of people from across the country who are in search of jobs. It is the home to the world famous Marina Beach and is a sight to behold. Chennai's Chennai International Airport is one of the most famous airports in India. In the previous year, the airport saw passenger traffic of over 20 million. Located in Tirusulam, the airport serves the prime metropolitan area of Chennai. You are surely going to find your Chicago to Chennai Flights in no time!
Cheap Flights from Chicago to Chennai (ORD to MAA)
Chicago and Chennai are the hubs of cultural, economic, industrial, technological, telecommunications and historical legacy. Both the cities are important centers of all kinds of businesses and have been important trading cities for ages. There are hoards of places to explore and things to do in both cities. The unique work culture and job opportunities make both the cities home to the expats, migrants, international citizens, and offshore employees. Also, every year, both cities experience huge tourist traffic.
Chennai is the most iconic places to visit in India. Offering sunny sandy beaches and amazing coastal landscapes, Chennai is famous among international tourists. Also, many people fly back to their families during the festive season and holidays to celebrate the major festivals of the year.
All these reasons call for heavy tourist traffic between Chicago and Chennai. Taj Travel offers the best listing of cheap flights from Chicago to Chennai to all the people who are traveling or planning to travel on this route. All the flights offered here come from the houses of reputed names in the industry. Further, the cheap flights from Chicago to Chennai are always available irrespective of the season. So, Taj Travel is the best travel curator for all types of travelers.
Read the following post to find more about the flights from Chicago to Chennai.
Compare and get the best flights from Chicago to Chennai
In the industry where new companies pop every single day making the competition fiercer and more and more difficult to tackle. However, in the world of trends, we strive to be classic and a highly-motivated travel curator that can go beyond the common methods. Hence, the listing of cheap flights from Chicago to Chennai mentioned here comes with a comparison tool.
Using the comparison tool, the users can choose the flights in a better manner. They can compare two or more flights for ticket prices, duration and layover details, etc. to pick the one that is the best for them. All they have to do is use the comparison tool, and any confusion regarding the flight and flight deals will be dealt with. Hence, with Taj at your disposal, not only you can get the cheap flights from Chicago to Chennai, but you can also choose the best deals in an intelligent manner.
Though the cheap flights from Chicago to Chennai offered here come from reputed carriers, every traveler has a different set of requirements. Some want to choose just cheap flights; some want to choose cheap flights with lesser duration, and many others want to travel via the flights that don't have a layover in some country they don't like. With the comparison tool, all the travelers can make a perfect choice by comparing and then choosing the flights.
Right time to Book your Flight from Chicago to Chennai
Every journey is different, and every undertaker of a journey has a different purpose when it comes to traveling. This is why it is extremely hard to define the right time for travel undertaken for different purposes. A corporate traveler has to travel as per the official instructions. A traveler on a shoestring budget waits for the festive discounts to kick-in. The people working abroad, travel for meeting friends and families, which can be planned on festivals, some important occasions and casually.
Hence, a single time period cannot define the right time to travel from Chicago to Chennai or to any other place. This is why we offer a perfect and more than enough line-up of the cheap flights from Chicago to Chennai at all times. This way, all our customers get to experience the joys of discounted traveling without worrying over the time of their travel.
What makes the entire travel scenario better and way ahead in the travel industry, is the fact that you can find MORE THAN ONE options for cheap flights from Chicago to Chennai and on all the major routes, all around the year!
This is how we make sure that our customers feel privileged and cared for at all times. Hence, with Taj Travel every time and any time is the right time to travel!
Popular flights from Chicago to Chennai
Chicago to Chennai is a fairly busy route that is catered to by many reputed airlines. With sterling and excellent experience of more than three decades backing us, we, at Taj Travel boast of influential tie-ups with many major names in the industry. This enables us to offer a bouquet of cheap flights from Chicago to Chennai, including flights from the most reputed airlines. Some of the most popular flights from Chicago to Chennai that you can book without a second thought are:
United Airlines
Emirates
Etihad Airways
Lufthansa
Cathay Pacific
Gulf Air
Air India
Vistara
Japan Airlines
Almost all of these airlines have been awarded for excellence in the industry and quality of service. At Taj Travel, you can find cheap flights from Chicago to Chennai from most of these carriers, ready at all times.
We have a strong belief in work standards and quality. This is why we can curate air journeys that are cheap, yet uncompromising towards the quality.
Things you should know while booking your flight from Chicago to Chennai
It is a saying that smart people do normal things smartly, which makes them so. And, we also believe in that. Booking tickets online is one such example, that can bring you savings as well as a comfortable journey if you do it properly. To help all our customers, we are offering some pointers that they can follow and make ticket bookings smartly:
Choose quality over price always!
Plan your bookings with some reliable website and travel planner.
Don't just book the first flight that comes with a 'cheap' tag. Check the other parameters such as layover country; flight duration; food; legroom; seat location; baggage allowance and reputation of the carrier.
Join hands with Taj Travel and subscribe to the Taj Travel email to never let any offer on cheap flights from Chicago to Chennai escape your notice.
Choose Taj; Choose Excellence!
Popular Air Routes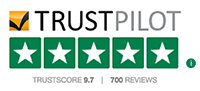 Best Prices Guaranteed
We always Guarantee you Travel for Less with the Best Price on Flights, Hotels & Vacations.
Satisfied Customers
We hold our values tight and we have Millions of Satisfied Customers Worldwide.
Exclusive Deals
Exclusive Airfare Contracts, and Insider Consolidator Deals which no one else can offer.
24X7 Support
Have a question? Need to plan itinerary? We're here to help. Our customer Service is available 24x7.
Superior Customer Service
Our Trip Experts are well versed and committed to provide you the best-in-class service in the quickest way.