Flights from Chicago (ORD)
Chicago is the third most populous city in the United States of America, preceded by New York and Los Angeles. The city has more than 2.7 million residents. With ferries for sightseeing or water taxis as they call them and The Magnificent Mile, home to the most upscale stores make Chicago what it is today. The O'Hare International Airport (ORD) is located in Chicago, Illinois. It was established in February 1944 and since then has become one of the largest airports of the world. The airport has four terminals and is known for its infrastructural facilities. You are sure to get Chicago to Mumbai Flights easily at ORD.
Mumbai is the largest metropolitan city in India. It is called as the 'city that never sleeps' for the fast life of the city. With beautiful sights like the Marine Drive and Kala Ghoda, Mumbai offers a lifetime of adventure that is raw and at the same time fun. The food is diverse and there are a lot of different shopping spots! Chhatrapati Shivaji International Airport (BOM), located in Mumbai is the second busiest airport in India. With its amazing facilities, BOM is also the primary airport of the city. The passenger traffic at the airport for the year 2017-18 was 48.5 million! One can easily find the Chicago to Mumbai Flights at BOM.
Cheap Flights from Chicago to Mumbai (ORD to BOM)
Around 42 flights help in taking passengers from Chicago to Mumbai. These flights are available every day and you can easily make bookings for your next Chicago to Mumbai Flights. The duration of the flights is 25 hours and 40 minutes. The 42 flights comprise of direct as well as indirect flights. Book cheap flights from Chicago to Mumbai now!
Popular Air Routes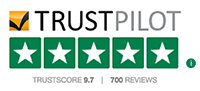 Best Prices Guaranteed
We always Guarantee you Travel for Less with the Best Price on Flights, Hotels & Vacations.
Satisfied Customers
We hold our values tight and we have Millions of Satisfied Customers Worldwide.
Exclusive Deals
Exclusive Airfare Contracts, and Insider Consolidator Deals which no one else can offer.
24X7 Support
Have a question? Need to plan itinerary? We're here to help. Our customer Service is available 24x7.
Superior Customer Service
Our Trip Experts are well versed and committed to provide you the best-in-class service in the quickest way.