Flights from Chicago (ORD)
Chicago is the third most populous city in the United States of America, preceded by New York and Los Angeles. The city has more than 2.7 million residents. With ferries for sightseeing or water taxis as they call them and The Magnificent Mile, home to the most upscale stores make Chicago what it is today. The O'Hare International Airport (ORD) is located in Chicago, Illinois. It was established in February 1944 and since then has become one of the largest airports of the world. The airport has four terminals and is known for its infrastructural facilities. You are sure to get Chicago to Mumbai Flights easily at ORD.
Mumbai is the largest metropolitan city in India. It is called as the 'city that never sleeps' for the fast life of the city. With beautiful sights like the Marine Drive and Kala Ghoda, Mumbai offers a lifetime of adventure that is raw and at the same time fun. The food is diverse and there are a lot of different shopping spots! Chhatrapati Shivaji International Airport (BOM), located in Mumbai is the second busiest airport in India. With its amazing facilities, BOM is also the primary airport of the city. The passenger traffic at the airport for the year 2017-18 was 48.5 million! One can easily find the Chicago to Mumbai Flights at BOM.
Cheap Flights from Chicago to Mumbai (ORD to BOM)
Chicago is one of the prime cities in the US and is a hub of all kinds of business and cultural activities. It is home to some of the biggest tech companies and houses some of the prominent educational institutions of the country. Chicago is also home to a large pool of expats, migrants, international citizens and people from abroad in every sector. Consequently, it has large aerial traffic to and from all the major nations in the world. On the other hand, Mumbai is also one of the biggest cities in India that is home to the world-famous Bollywood industry and many massive MNCs. From history to culture and from education to employment – Mumbai is buzzing with everything to anything that can come into your mind. Mumbai is also home to some of the most fantastic landmarks and tourist attractions. It is also one of the oldest metro cities of India that is equally famous amongst the Indians and the foreigners. Many international companies have their Indian holdings here, and millions of international citizens are residing here. So, the aerial traffic at Mumbai is also huge, and both the cities have crucial ranking when it comes to world air-routes.
Both of these cities experience huge traffic of students from all over the world and partake in an extensive talent exchange in many domains. Similar is the case with tourists, people settled abroad, and business people.
To cater to all the travel-oriented needs on the Chicago-Mumbai route, Taj Travel brings you an assorted listing of cheap flights from Chicago to Mumbai. Read the following post to know more about the listing of flights from Chicago to Mumbai at the lowest airfare at Taj Travel and what makes it the best for all kinds of travel needs.
Compare and Get the Best Flights from Chicago to Mumbai
The very first factor that makes us the best provider of cheap flights from Chicago to Mumbai is the fact that we offer a variety. This means that the offers are available all around the year; on most of the reputed airlines and in a bunch! With an experience of more than three decades in the world of traveling, Taj Travel is one name that you can trust when it comes to quality. Further, we make our customers KING!
Taj Travel offers a comparison tool, using which you can compare two or more flights. So, our customers don't have to choose any cheap flights from Chicago to Mumbai simply. They can choose the ones that fit most of their criteria and then even compare the final picks to choose the best ones!
So, with Taj Travel as your travel curator, you don't have to fret over choosing between cheap flights and layovers. The comparison tool also allows you to compare the flight prices all over the internet. So, all in all, the customers are always in a win-win situation!
Right time to book your flight from Chicago to Mumbai
No one particular week or month in a year can be considered the rightmost time for flight booking for all the people around the globe. Every traveler has a different reason to undertake a journey and, therefore, no specific time period can be labeled as the 'right time' to travel. Many people have to travel because of official work; many travel to enjoy vacations; many people take flights to visit friends and family and many others travel for education or owing to any emergency.
Therefore, to cater to the diverse demands of the travel sector, Taj Travel offers cheap flights from Chicago to Mumbai at all times, all around the year. So, with Taj as your travel partner, you don't have to wait for a particular season to travel without burning your pockets!
Still, to make the flight booking and journey planning easier for all our customers, we are giving some flight booking guidelines.
If you are planning to enjoy a vacation in Mumbai, we suggest planning your travel between October and March. This is the best time as the weather is pleasant and you can enjoy exploring the local attractions. You can find cheap flights from Chicago to Mumbai at all times to save on your travel expenses.
If you are planning to visit your family for celebrating festivals, we suggest looking for the flights that come with cancellation. This way, if you find any better deal in the future, you can enjoy that one too! The festive season in India starts in mid-September and ends with November or December. The dates vary every year, so check the calendar before booking the flights.
If you are traveling for official or urgent things, join hands with Taj Travel and never miss a lucrative discount on any flight!
Popular flights from Chicago to Mumbai
All the major airlines that offer services on the Chicago-Mumbai route come under the spectrum of cheap flights from Chicago to Mumbai at Taj Travel. The list of carriers varies from time to time and includes all the popular names. Our unsurpassable work ethic and a sterling experience of more than 30 years have enabled us to establish influential tie-ups with many reputed airlines. Hence, the listing at Taj is distinct and better than all the other offers you can find.
Some of the most popular flights from Chicago to Mumbai are:
Turkish Airlines
United Airlines
Etihad Airways
Emirates
Lufthansa
Qatar Airways
Swiss Airlines
Gulf Air
Ethiopian Airlines
All these airlines have been awarded for their excellence and quality of service. So, you can plan your bookings without any doubt.
Things you should know while booking your flight from Chicago to Mumbai
Always plan journeys with reputed service providers
Don't forget to check the other things while booking cheap flights from Chicago to Mumbai such as baggage allowance, food, layover duration, and country and seat location, etc.
Finally, make every air journey a wonderful experience in every sense with Taj Travel!
Popular Air Routes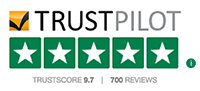 Best Prices Guaranteed
We always Guarantee you Travel for Less with the Best Price on Flights, Hotels & Vacations.
Satisfied Customers
We hold our values tight and we have Millions of Satisfied Customers Worldwide.
Exclusive Deals
Exclusive Airfare Contracts, and Insider Consolidator Deals which no one else can offer.
24X7 Support
Have a question? Need to plan itinerary? We're here to help. Our customer Service is available 24x7.
Superior Customer Service
Our Trip Experts are well versed and committed to provide you the best-in-class service in the quickest way.