Flights from Houston (IAH)
Houston is located in Texas. It is one of the most populous cities in the state of Texas and the fourth most populous city in the entire United States of India. It is the home to the world famous Houston Space Centre, the Houston Zoo and the Downtown Aquarium, etc. With so much to offer, Houston is a sight to behold! Houston's George Bush Intercontinental Airport or GBI is known to be the primary airport that serves the area of Greater Houston, Texas. It is a hub to a lot of major airlines in the United States and is the second largest passenger hub for the United Airlines. You are sure to find the Houston to Mumbai Flights easily at GBI.
Mumbai is known to be the finance hub of India. With so many developments taking place and skyscrapers standing tall, Mumbai still has the same charm that it did years ago. Mumbai has a huge variety of shopping spots that are sure to sweep you off your feet! Being the film capital of India, Mumbai is the home to Bollywood and has a lot of other sights to see while you are here. Mumbai's Chhatrapati Shivaji International Airport (CSI) is located in the metropolitan area of Mumbai itself. It is the second largest and the second busiest airport of the country and recently broke its own record by having passenger traffic of over 48.5 million in the last year.
Cheap Flights from Houston to Mumbai (IAH to BOM)
With 45 Houston to Mumbai Flights daily, your travel just got easier. These flights include direct as well as indirect flights from Houston to Mumbai, covering a distance of 9285 miles in a 20 hours and 55 minute duration. Book your Cheap Flights from Houston (IAH) to Mumbai (BOM) now.
Popular Air Routes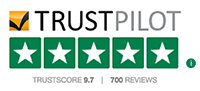 Best Prices Guaranteed
We always Guarantee you Travel for Less with the Best Price on Flights, Hotels & Vacations.
Satisfied Customers
We hold our values tight and we have Millions of Satisfied Customers Worldwide.
Exclusive Deals
Exclusive Airfare Contracts, and Insider Consolidator Deals which no one else can offer.
24X7 Support
Have a question? Need to plan itinerary? We're here to help. Our customer Service is available 24x7.
Superior Customer Service
Our Trip Experts are well versed and committed to provide you the best-in-class service in the quickest way.