Flights from Houston (IAH)
The city in Texas, Houston, is not only known for its rockets and the Space Center herebut for the city's food and delicious spread of cuisine are also one of the best in the entire country. With many restaurants and local eating joints, one will never run out of places to eat here. You can find just about anything to eat and fill up your stomach! George Bush Intercontinental Airport (IAH) is the only airport in the city that allows both domestic and international travelers to fly to various destinations. Find your Houston to Kochi Flights here without a problem.
Kochi, formerly known as Cochin, is a city in Kerala, India. At one time, the city used to be one of the primary trade centers in India and used to be the center of the world's spice trade. However, now you can visit Kochi for the majestic forts and the brilliant beaches. Find your way down to a beach and explore any of the many forts here to have the perfect time in the city. Cochin International Airport (COK), the only airport in the city offers its services to both domestic and international flights.
Cheap Flights from Houston to Kochi(IAH to COK)
The Houston to Kochi Flights covers a distance of 9,632 miles in about 21 hours 35 minutes. Since the distance between the city is too large, most of the flights are connecting ones. With more than 15 choices for your flights, you can find by Emirates, Etihad, etc. Book Cheap Flights from Houston (IAH) to Kochi (COK) now.
Popular Air Routes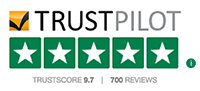 Best Prices Guaranteed
We always Guarantee you Travel for Less with the Best Price on Flights, Hotels & Vacations.
Satisfied Customers
We hold our values tight and we have Millions of Satisfied Customers Worldwide.
Exclusive Deals
Exclusive Airfare Contracts, and Insider Consolidator Deals which no one else can offer.
24X7 Support
Have a question? Need to plan itinerary? We're here to help. Our customer Service is available 24x7.
Superior Customer Service
Our Trip Experts are well versed and committed to provide you the best-in-class service in the quickest way.