Flights from San Francisco (SFO)
The iconic Golden Gate Bridge and the perpetual fog surrounding it is the key image that is associated with the hilly city of San Francisco in the United States of America. Cable cars and Victorian architecture of the time accounts for the tourist appeal of the city. Skyscrapers dot the city line. The Alcatraz Island in the bay area was a famous prison and is the source of intrigue for many who visit the city. The San Francisco International Airport (SFO) is the seventh busiest airport in the United States of America. All San Francisco to Kochi Flights will be taking off from the runways here.
A city in the southernmost state of India, Kochi is a port town that goes back to the pages of history, but still has a functioning harbor. It was once the center of trade and commerce in history and continues its legacy through technological progress and developing infrastructure. A Tier – II city in the nation, Kochi is fast becoming a key metropolitan area in the country. If you are looking for San Francisco to Kochi Flights, the lone international airport at Kochi, the Cochin International Airport (COK) will be your landing destination.
Cheap Flights from San Francisco to Kochi(SFO to COK)
San Francisco is one of the major metropolitan areas of the USA that enjoys a prominent position when it comes to all kinds of activities. The city is the heartbeat of the nation as it is home to all the major economic activities. Trading, Businesses, International Offices, Tourism, Educational Institutions, and IT companies – San Francisco is one of those places that play a crucial role in all the major activities. Further, it is home to a large number of people from all over the globe, including the Indians.
On the other hand, Kochi is a city in India that is home to a massive amount of lineage in the forms of culture, history, archaeology, traditional trading, modern business, educational institutions, and IT companies. The city is also famous for being home to millions of NRI families. So, when it comes to the aerial exchange these places undergo, the amount is huge! Apart from those who travel back to family and employees visiting for business purposes, a huge number of tourists fly to explore the beauty of Kochi.
Taj Travel offers the best and all-inclusive cheap flights from San Francisco to Kochi to make this aerial exchange easier, better and more affordable for all kinds of travelers. Find out more about the cheap flights and how to make the most of them in the following section.
Compare and get best flights from San Francisco to Kochi
We offer an assorted listing of cheap flights from San Francisco to Kochi that also comes with the comparison feature. At Taj Travel, we believe that making the right offers is not the only key to a happy customer. Right offers must be easy to choose as well. So, we offer a comparison tool to compare as many flights and deals as you want. You can compare any two offers or cheap flights from San Francisco to Kochi on any parameters.
This way, the customers who wish to travel on a budget, but don't want to spend a lot of time during a layover, can easily choose the right flights for themselves. All they have to do is compare the flights on the basis of parameters they consider important for a comfortable journey.
With expertise in the travel industry that is a result of more than three decades of experience, Taj Travel has mastered the art of keeping the customers happy and the comparison tool is one such perk!
Right Time to book your flight from San Francisco to Kochi
Every person has a different definition of the right time to book the flight tickets, and this is because of the fact that every person travels with a different aim in mind. Some travel for tourism while many others travel to study abroad. Many people travel because of their official obligations while many people travel to explore business opportunities. For the people who are traveling for education or business, Taj Travel is the best travel companion that offers numerous cheap flights from San Francisco to Kochi at all times. So, with Taj, every time or any time is the right time to organize your trip and book tickets.
If you are planning a trip from San Francisco to Kochi for tourism, then October to March is the best time to do so. The weather is pleasant, and the rains are subsided. Because of the tourist rush in these months, it gets hard to find a deal that comes without a catch. However, in the long duration of more than thirty years, Taj Travel has established many influential tie-ups with many reputed airlines in the world. This enables us to offer a listing of cheap flights which is unique, readily available and comes without any catch! Our commitment to quality and customer satisfaction is the major thing that keeps us motivated to deliver nothing but the best!
Popular Flights from San Francisco to Kochi
The aerial route from San Francisco to Kochi is busy and is catered to by many reputed airlines in the world. At Taj Travel, you can find cheap flights from San Francisco to Kochi from almost all these airlines at different times. All the carriers we offer have been awarded for their excellence in the industry and work standards. So, traveling with Taj comes with the privilege of travelling with the best names from the industry.
Some of the most popular flights from San Francisco to Kochi are:
Singapore Airlines
United Airlines
Emirates
Air India
Etihad Airways
Alaska Airlines
Cathay Pacific
Find cheap flights from San Francisco to Kochi from all these and many more airlines at Taj Travel. With us, long air journeys become more comfortable and more affordable.
Things you should know while booking your flights from San Francisco to Kochi
Find out some tips and pointers to make your ticket booking process smarter and better:
The deals and offers change from time to time, and there is no promise that more waiting can fetch a better deal. So, grab the deals as your travel needs call and never miss the cheap flights from San Francisco to Kochi.
Never compromise when it comes to the quality of service. The slightest level of discomfort will become huge when you are. So, book flights from the reputed airlines and never let any unexpected glitches mar the travel spirits.
If you are planning to travel during the festive season, stay in touch with the public information channels to never miss any lucrative offer. Subscribe to our newsletters to have a heads-up about all the cheap flights from San Francisco to Kochi.
Last, we take pride in the services we offer; this is why we promise to offer a perfect mix of budget and quality. This means that there are no hidden costs and no false promises.
So, join hands with Taj Travel to make every journey affordable and comfortable like never before!
Popular Air Routes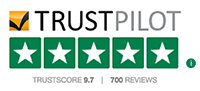 Best Prices Guaranteed
We always Guarantee you Travel for Less with the Best Price on Flights, Hotels & Vacations.
Satisfied Customers
We hold our values tight and we have Millions of Satisfied Customers Worldwide.
Exclusive Deals
Exclusive Airfare Contracts, and Insider Consolidator Deals which no one else can offer.
24X7 Support
Have a question? Need to plan itinerary? We're here to help. Our customer Service is available 24x7.
Superior Customer Service
Our Trip Experts are well versed and committed to provide you the best-in-class service in the quickest way.