Flights from Orlando (MCO)
The city of Orlando in the USA is the third most populated area in the State of Florida. The major theme parks in the city draw tourists from all over the world. The Walt Disney World at Orlando has the Magic Kingdom and Epcot theme parks. The Universal Orlando offers a treat for Harry Potter fans visiting the city. Film and fun meet midway in the city of Orlando. Orlando has one major airport, the Orlando International Airport (MCO). Any Orlando to Kochi Flights will take off from this airport. It is the only airport in the area.
Kochi, a coastal city in south-western India, is a harbor that has functioned as a port in history, carrying on trade relations with the Arab, Chinese and European seafarers. Various historic sites make the city a major tourist spot in the state of Kerala. The city has colonial bungalows to mark the period of foreign rule and famous as a fishing spot. Diverse houses of worship also encapsulate the spirit of India. The airport at Kochi is the Cochin International Airport (COK) is where all Orlando to Kochi Flights will land.
Cheap Flights from Orlando to Kochi (MCO to COK)
Orlando to Kochi Flights cover a distance of 9392 miles,and a non-stop flight takes about 27 hours and 44 minutes. Reliable airlines like Etihad, Qatar Airways, Emirates and others have multiple flights to the city of Kochi. Book Cheap Flights from Orlando (MCO) to Kochi (COK) now.
Popular Air Routes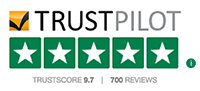 Best Prices Guaranteed
We always Guarantee you Travel for Less with the Best Price on Flights, Hotels & Vacations.
Satisfied Customers
We hold our values tight and we have Millions of Satisfied Customers Worldwide.
Exclusive Deals
Exclusive Airfare Contracts, and Insider Consolidator Deals which no one else can offer.
24X7 Support
Have a question? Need to plan itinerary? We're here to help. Our customer Service is available 24x7.
Superior Customer Service
Our Trip Experts are well versed and committed to provide you the best-in-class service in the quickest way.