Flights from Chicago (ORD)
Located in Illinois around the Lake Michigan, Chicago is as famous as New York. Chicago is most famous for its beautiful architecture and beautiful buildings. The skyline here is filled with many beautiful buildings, which look even prettier in the nights. Other than this, the city helps you find the classic American cuisine in every corner. There are two airports in the city, O'Hare International Airport (ORD) and Chicago Midway International Airport (MDW). Both airports help you find your Chicago to Kochi Flights without any problems.
Kochi, one of the oldest settled cities in the country used to be one oldest port cities in the country. Although there are many places to visit in the city, the city is famous for its beautiful and pleasant beaches. There are a number of forts on the beaches, Kochi Fort being the most famous of them all, which you can explore. The city has only one airport, and that is Cochin International Airport (COK). COK takes many travelers to various parts of the world and the country.
Cheap Flights from Chicago to Kochi (ORD to COK)
Both the cities of Chicago and Kochi are the centers of cultural, economic, industrial, technological, business and telecommunications activities in their respective countries. These cities also have a population pool comprising of elites in education, arts, science, human studies, and politics. They are home to the busiest airports in the world and experience a high amount of aerial traffic on a daily basis. There are numerous tourist destinations in Chicago and Kochi that call for millions of tourists flying to and from these cities every year. Further, there are expats, international citizens, migrants and people from all over the globe staying for a short or long duration of time.
Kochi is a place teeming with wonderful sandy beaches and amazing coastal life. People visit here to explore the unique tourist activities, coastal adventures, witnessing the cultural diversity and enjoying the delectable cuisine. On the other hand, Chicago is home to many people that fly down in the festive seasons to celebrate with their families.
To make the air travel better, easier and more affordable for people with every budget, Taj Travel offers an assorted listing of the cheap flights from Chicago to Kochi. All the travelers can choose their flight from this list which is available at all times!
Compare and get the best flights from Chicago to Kochi
Cheap flights from Chicago to Kochi are available all over the internet. So, what makes the list at Taj Travel the best and unique?
At Taj Travel, you can compare the cheap flights from Chicago to Kochi and then choose the one that suits you the best. We offer a smart and efficient comparison tool that allows you to compare the discounted flights with each other and any other flight. Thus, our customers never find themselves debilitated over the final choice. They are always able to choose the flights that suit their requirements in the best manner and that too all times. You can choose any criterion to compare any flight deal as well.
Taj Travel has a sterling experience of more than three decades behind it, which has allowed us to nurture influential tie-ups with many reputed names in the airlines industry. This is why when it comes to cheap flights from Chicago to Kochi or on any major aerial route, we are more than happy to comply and more than well-equipped than many other popular options.
With Taj Travel, no ticket booking can go wrong and no air journey can bring discomfort to you. You can choose the deals keeping all the other parameters in mind; such as flight duration, layover countries, and carrier. Join hands with Taj to make the best of every deal and every journey!
Right time to book your flight from Chicago to Kochi
Every person travels with different travel goals in mind. Some travel for work and some for visiting the families. Some people travel with sunny and plentiful holidays in mind; while the others are travelling because of an emergency. Some wish to travel for a higher-education abroad and many others travel for enjoying some special family occasions. Hence, no two travelers with different goals can have a SINGLE point of time as the RIGHT time.
Taj Travel has been in the travel industry for a while now and understands that the travel industry is diverse and requires a highly diverse service portfolio to be catered to perfection. Keeping this in mind, we curate a list of offers, deals and cheap flights from Chicago to Kochi at all times of the year. So, with us as your travel partner, there are no limits and bounds on the flight ticket offers and discounts. You don't have to postpone your holidays and tours to a particular time around the year. You can simply log on to the official website and CHOOSE from the cheap flights from Chicago to Kochi.
Still, to make the experiences, better for all our customers, we are offering some pointers on the RIGHT times of flight bookings:
If you are planning a vacation in Kochi, the best time is from late September or October to March beginning.
If you are planning to visit Kochi during the festive season, you can plan your travel right now; or subscribe to our public information newsletter that will always notify you of the upcoming flight discounts and offers.
Popular flights from Chicago to Kochi
Taj Travel offers cheap flights from Chicago to Kochi from all the major and reputed names in the flight industry. So, when it comes to us, the quality of service and economy always go hand in hand. The list of discounted flights has some of the most reputed names that have been awarded for work excellence and sterling services. These flight operators have an impeccable history in customer satisfaction and have invested great efforts to develop a work culture that highly values the quality of service.
With us as your travel partner, all you have to do is make your picks and enjoy an amazing journey. Some of the most popular flights from Chicago to Kochi are:
British Airlines
Air India
United Airlines
Etihad Airways
Delta Airlines
Emirates
American Airlines
You can find cheap flights from all these and many other reputed carriers at all times. At Taj, quality and economy actually go hand in hand!
Things you should know while booking your flight from Chicago to Kochi
Many people make the booking mistakes when it comes to discounted flights. They simply search for cheap flights from Chicago to Kochi and book the very first one they find suitable for their budget. However, there are many other things that must be kept in mind; such as:
Flight Duration
Flight operators
Seat locations
Food
Layover countries and timings
Legroom and crew quality
So, always keep these things in mind and plan flight journeys that are as exciting and fantastic as the destination itself!
Choose Taj Travel; Embrace Perfection!
Popular Air Routes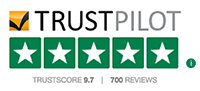 Best Prices Guaranteed
We always Guarantee you Travel for Less with the Best Price on Flights, Hotels & Vacations.
Satisfied Customers
We hold our values tight and we have Millions of Satisfied Customers Worldwide.
Exclusive Deals
Exclusive Airfare Contracts, and Insider Consolidator Deals which no one else can offer.
24X7 Support
Have a question? Need to plan itinerary? We're here to help. Our customer Service is available 24x7.
Superior Customer Service
Our Trip Experts are well versed and committed to provide you the best-in-class service in the quickest way.