Flights from Chicago (ORD)
Located in Illinois around the Lake Michigan, Chicago is as famous as New York. Chicago is most famous for its beautiful architecture and beautiful buildings. The skyline here is filled with many beautiful buildings, which look even prettier in the nights. Other than this, the city helps you find the classic American cuisine in every corner. There are two airports in the city, O'Hare International Airport (ORD) and Chicago Midway International Airport (MDW). Both airports help you find your Chicago to Kochi Flights without any problems.
Kochi, one of the oldest settled cities in the country used to be one oldest port cities in the country. Although there are many places to visit in the city, the city is famous for its beautiful and pleasant beaches. There are a number of forts on the beaches, Kochi Fort being the most famous of them all, which you can explore. The city has only one airport, and that is Cochin International Airport (COK). COK takes many travelers to various parts of the world and the country.
Cheap Flights from Chicago to Kochi (ORD to COK)
The Chicago to Kochi Flights covers a distance of 8,242 miles, it takes about 20 hours to get to your destination. With about 42 flights that connect the two cities, most of the flights are connecting ones. Delta, Air India, Emirates, Etihad Airlines and many more offer you the service of Chicago to Kochi Flights. Book Cheap Flights from Chicago (ORD) to Kochi (COK) now.
Popular Air Routes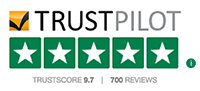 Best Prices Guaranteed
We always Guarantee you Travel for Less with the Best Price on Flights, Hotels & Vacations.
Satisfied Customers
We hold our values tight and we have Millions of Satisfied Customers Worldwide.
Exclusive Deals
Exclusive Airfare Contracts, and Insider Consolidator Deals which no one else can offer.
24X7 Support
Have a question? Need to plan itinerary? We're here to help. Our customer Service is available 24x7.
Superior Customer Service
Our Trip Experts are well versed and committed to provide you the best-in-class service in the quickest way.