Flights from Newark (EWR)
Newark in the United States of America is a city in the state of New Jersey. The city is a center of celebrating art and culture as the art collection at the Newark Museum testifies to. The New Jersey Performance Arts Centre located in Newark is also one of the main attractions. The Cathedral Basilica of the Sacred Heart is one of the key spots to visit in the city. The only airport in the Newark area is the Newark Liberty International Airport (EWR) from where all Newark to Kochi Flights take off.
Kochi, previously known as Cochin is a port town in the state of Kerala in India. A port town from the pages of history, it still has a functioning harbor. It is the second most populous town in the southern State of Kerala. Historical sites like Fort Kochi, Mattancherry Palace, and beaches like the Cheri beach draw tourists from all over the world. The city is a meeting place of the historical past and the technological present. The Newark to Kochi Flights all land at the lone airport in the area, the Cochin International Airport (COK), the only hub of international transport in the city.
Cheap Flights from Newark to Kochi (EWR to COK)
There are a number of Newark to Kochi Flights by airlines like Air India, Kuwait Airways, Etihad, Emirates,and others. The distance traveled is 13160 kilometers and a non-stop flight takes about 19 hours and 30 minutes to cover this distance. Book Cheap Flights from Newark (EWR) to Kochi (COK) with Taj Travel.
Popular Air Routes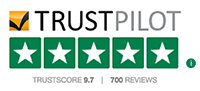 Best Prices Guaranteed
We always Guarantee you Travel for Less with the Best Price on Flights, Hotels & Vacations.
Satisfied Customers
We hold our values tight and we have Millions of Satisfied Customers Worldwide.
Exclusive Deals
Exclusive Airfare Contracts, and Insider Consolidator Deals which no one else can offer.
24X7 Support
Have a question? Need to plan itinerary? We're here to help. Our customer Service is available 24x7.
Superior Customer Service
Our Trip Experts are well versed and committed to provide you the best-in-class service in the quickest way.