Flights from Newark (EWR)
Newark is a major city in New Jersey in the United States of America. The New Jersey Performance Arts Centre is located within the bounds and hosts some of the most of spectacular performances and shows. The Staten Island Ferry is associated with Newark and the Thomas Edison National Historical Park offers a novel experience. The airport within the city bounds of Newark is the Newark Liberty International Airport (EWR) from where all Newark to Jaipur Flights are scheduled for departure.
The capital of Rajasthan, Jaipur or the Pink City, is a major tourist attraction on the map of India. Not only does it serve as the gateway to other prime spots in the state, Jaipur along with Delhi and Agra forms the golden triad of national tourism. The Jantar Mantar and the Amer Fort, located an elephant ride away from Jaipur, are identified as Word Heritage Sites by authority of UNESCO. The Jaipur International Airport (JAI) connects the city to the world. All Newark to Jaipur Flights are scheduled to land here.
Cheap Flights from Newark to Jaipur Flights (EWR to JAI)
The distance between Newark and Jaipur is about 7391 miles that all Newark to Jaipur Flights are bound to cover. Major airlines such as Air India, Jet Airways, Etihad and others have flights bound towards Jaipur and the minimum time required to fly from Newark would be 19 hours and 55 minutes.Book Cheap Flights from Newark (EWR) to Jaipur (JAI) with Taj Travel.
Popular Air Routes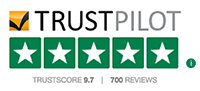 Best Prices Guaranteed
We always Guarantee you Travel for Less with the Best Price on Flights, Hotels & Vacations.
Satisfied Customers
We hold our values tight and we have Millions of Satisfied Customers Worldwide.
Exclusive Deals
Exclusive Airfare Contracts, and Insider Consolidator Deals which no one else can offer.
24X7 Support
Have a question? Need to plan itinerary? We're here to help. Our customer Service is available 24x7.
Superior Customer Service
Our Trip Experts are well versed and committed to provide you the best-in-class service in the quickest way.