Flights from Fort Lauderdale (FLL)
Located in Florida, Fort Lauderdale in the United States of America is a city famous for its beaches and boating canals. The Intercoastal Waterway can be navigated via water taxis and boats. The Riverwalk Arts District has a range of art work and museums to be explored. The lagoon and walking trails of Hugh Taylor Birch State Park and attracts tourists to the city, especially during the peak season from December to May. The primary airport connecting the city with the rest of the world is the Fort Lauderdale-Hollywood International Airport (FLL), from where all Fort Lauderdale to Jaipur Flights are scheduled to depart.
Jaipur is the capital of Rajasthan, the largest state in India. Founded in 1727, the older section of the city was built in pink sandstone, earning the nickname 'Pink City'. Forts and palaces are present in the city, accounting for its rich history and cultural roots. Jaipur, along with Delhi and Agra together form the Golden Triangle in India's tourism industry. Major tourist spots include the City Palace, the Hawa Mahal, the Jal Mahal and Jantar Mantar to name a few. The Jaipur International Airport (JAI) is the gateway of the rest of the world into Jaipur. Accordingly, all Fort Lauderdale to Jaipur Flights are scheduled to land here.
Cheap Flights from Fort Lauderdale to Jaipur Flights (FLL to JAI)
The distance between the two locations is about 8432 miles. There are many scheduled Fort Lauderdale to Jaipur Flights under major airlines like Delta, Etihad, Jet Airways and others, with a minimum required flight time of 25 hours and 36 minutes. Book cheap flights from Fort Lauderdale to Jaipur now.
Popular Air Routes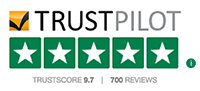 Best Prices Guaranteed
We always Guarantee you Travel for Less with the Best Price on Flights, Hotels & Vacations.
Satisfied Customers
We hold our values tight and we have Millions of Satisfied Customers Worldwide.
Exclusive Deals
Exclusive Airfare Contracts, and Insider Consolidator Deals which no one else can offer.
24X7 Support
Have a question? Need to plan itinerary? We're here to help. Our customer Service is available 24x7.
Superior Customer Service
Our Trip Experts are well versed and committed to provide you the best-in-class service in the quickest way.