Flights from Los Angeles (LAX)
Los Angeles also known as the City of Angels located in California, United States of America is the key location of the western film industry. The Film City is the lair of studios like Universal, Paramount Pictures and Warner Brothers each of which provides a behind-the-scenes look into the business of movie making. Griffith Observatory, Getty Centre also attracts tourists to the city. The primary airport located within city limits is the Los Angeles International Airport (LAX), from where all Los Angles to Jaipur Flights are scheduled for departure.
Jaipur is the capital of Rajasthan, the largest state in India located on the western border. The pink sandstone buildings dating back to the foundational year 1727 has earned the moniker of Pink City for old town. Currently one of the most populated cities in the world, the sheer number of forts and palaces, in and around, is astounding. To name a few, the City Palace, the Hawa Mahal, the Jantar Mantar and the Jal Mahal are major landmarks in the area. The Jaipur International Airport(JAI) is the major airport. Any Los Angeles to Jaipur Flight is bound to land within the premises.
Los Angeles to Jaipur Flights (LAX to JAI)
The distance between Los Angeles and Jaipur is 8120 miles. All Los Angles to Jaipur Flights are scheduled under major airlines like Virgin Atlantic, Jet Airways, Etihad and others, and the minimum time required for the flight is 23 hours 25 minutes.
Popular Air Routes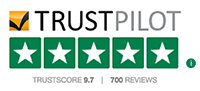 Best Prices Guaranteed
We always Guarantee you Travel for Less with the Best Price on Flights, Hotels & Vacations.
Satisfied Customers
We hold our values tight and we have Millions of Satisfied Customers Worldwide.
Exclusive Deals
Exclusive Airfare Contracts, and Insider Consolidator Deals which no one else can offer.
24X7 Support
Have a question? Need to plan itinerary? We're here to help. Our customer Service is available 24x7.
Superior Customer Service
Our Trip Experts are well versed and committed to provide you the best-in-class service in the quickest way.