Flights from San Francisco (SFO)
San Francisco is a major city in the United States of America, located at the tip of the peninsula in the San Francisco Bay in northern Florida. Fog is characteristic to the weather here, and the sight of the iconic Golden Gate Bridge in the early morning fog is one that enchants people visiting the city. Of all the major landmarks, the Alcatraz Island off the bay area which housed a prison at earlier times adds a sense of intrigue to the exploration of the city. The city has the seventh busiest airport in the country, the San Francisco International Airport (SFO) from where all San Francisco to Jaipur Flights depart.
The city of Jaipur, often referred to as the Pink City, is the capital of Rajasthan and is located 280 km away from the national capital of New Delhi. Founded in 1727, the city is now the tenth most populous city in the country. Dotted with forts and palaces like the City Palace, Hawa Mahal, Jal Mahal, the city draws the bulk of tourists who wish to explore the exotic culture of Rajasthan. The Jaipur International Airport (JAI) serves as the gateway of the world to this part of India. All flights from San Francisco to Jaipur are scheduled to land in this location.
Cheap Flights from San Francisco (SFO) to Jaipur (JAI)
The distance between San Francisco in USA and Jaipur in India is 7809 miles that all San Francisco to Jaipur Flights are bound to cover. Major airlines like Air India, Virgin Atlantic, Jet Airways and others have scheduled flights to Jaipur, and the recorded minimum flight time required to make the journey is 19 hours 55 minutes. Book Cheap Flights from San Francisco (SFO) to Jaipur(JAI) with Taj Travel.
Popular Air Routes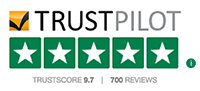 Best Prices Guaranteed
We always Guarantee you Travel for Less with the Best Price on Flights, Hotels & Vacations.
Satisfied Customers
We hold our values tight and we have Millions of Satisfied Customers Worldwide.
Exclusive Deals
Exclusive Airfare Contracts, and Insider Consolidator Deals which no one else can offer.
24X7 Support
Have a question? Need to plan itinerary? We're here to help. Our customer Service is available 24x7.
Superior Customer Service
Our Trip Experts are well versed and committed to provide you the best-in-class service in the quickest way.