Flights from San Francisco (SFO)
Officially called the City and County of San Francisco, the city has become a major tourist attraction in the recent past. The home to the world-famous Golden Gate Bridge, San Francisco offers a lot of beautiful sights to behold! Due to its location, the city sees a lot of beautiful sunny days around the year, which makes it a must visit. The San Francisco International Airport or SFO is the primary airport for the City and County of San Francisco and serves the metropolitan area of the same. Being the largest airport in Northern California, you can easily find San Francisco to Bangalore Flights at SFO.
Flights to Bangalore (BLR)
Known as the I.T. Hub of India, Bangalore is the capital city of the Indian state Karnataka. It has a population of over ten million, which is what makes it a mega-city and the third most popular city in India. With tall skyscrapers, Bangalore has a lot of sights to see, such as Lal Bagh, Bannerghatta National Park, Cubbon Park and what not! It is a must visit the city in India! Hurry and book the cheap flight ticket to Bangalore from San Francisco at Taj Travel Bangalore's Kempegowda International Airport or KIA is located in Devanahalli in Karnataka, India and serves the metropolitan area of Bangalore. It is a hub for a lot of major airlines in India which include AirAsia India, Alliance Air, IndiGo, Jet Airways and it is also a focus city for Air India and SpiceJet.
Cheap Flights From San Francisco to Bengaluru (SFO to BLR)
The cities of San Francisco and Bangalore are the hotspots of technical, technological, industrial, financial, economic and tourist activities in the countries of the USA and India respectively. From being homes to big industrial ventures to holding the major veins of the entire network of modern businesses – San Francisco and Bangalore are massively important in the respective countries. Both places also have many MNCs and big international holdings. They are rightly called as the centers of the modern development and urban lifestyle with both, the working and educational places available in abundance. Both places have a highly intermingled population from the far and wide corners of the globe. Hence, they also enjoy a fair share of travelers every single day.
Travel offers the choicest assortment of cheap flights from San Francisco to Bangalore. The listing of cheap flights available here has almost all the major names of the airlines industry and is available 24X7.
Let us find out more about the cheap flights from San Francisco to Bangalore and learn how to make the most of your journey as a traveler!
Compare for Best Flights from San Francisco to Bangalore
Taj Travel believes in the power and beauty of simplicity and ease of usage. Hence, to make flight bookings an easier, simpler and smarter process for all kinds of travelers, Taj Travel offers a comparison tool. The users can choose any two flights for comparison and pick the one that suits their preferences in the best manner. Thus, at Taj, the deals and cheap flights can also be compared in order to make the 'choosing-process' easier and smarter.
Find out which flights come with the least flight duration, and still belong to the spectrum of cheap flights from San Francisco to Bangalore. Never let the journey get postponed because of the budget issues. Never let the list of cheap flights and deals get better of you just because you don't have time to check every single detail.
Join hands with Taj Travel and let us assist you with the online flight comparison tool to make the ticket booking process nothing but smarter and better!
Right time to book your flight from San Francisco to Bangalore
Taj Travel has an experience of more than thirty years in the diverse traveling industry and has mastered the art of curating the best journey experiences for people with all kinds of budget. With Taj Travel as your flying partner, every journey becomes rewarding in terms of money and comfort. What makes us unique and distinct in the plethora of travel companies in the modern times, is the fact that with Taj Travel, any day of any month is the RIGHT time to plan your travels and book the flights.
From the non-resident Indians who plan to spend the festive season with their families back home, to the travelers on a shoestring budget – we offer cheap flights from San Francisco to Bangalore at all times. The list varies in terms of the airlines, but the quality of service and our basic approach of keeping the journey expenses into the pocket stay intact!
So, if you have been waiting for the tourist season to kick-in just so that you can grab some deals, please don't! Taj Travel offers the best listing of cheap flights at all times for people with all traveling preferences. Don't wait for the October to start, or the March to end! Simply log on to the Taj Travel and book any one of the cheap flights from San Francisco to Bangalore.
Popular flights from San Francisco to Bangalore
The San Francisco – Bangalore aerial route is catered by many reputed airlines in the world that has been awarded for the excellence and work-quality. You can find most of those names on the list of cheap flights from San Francisco to Bangalore offered at Tajtravel.com. So, we are a name that you can trust when it comes to a perfect and desirable balance between budget travel and commitment to quality.
Some of the most popular carriers on the San Francisco – Bangalore aerial route are:
Singapore Airlines
Cathay Pacific
American Airlines
Dragon Air
Emirates
Delta Airlines
Air France
American Airlines
The carriers in the list of cheap flights from San Francisco to Bangalore keep on changing with time. Also, you can find many direct flights on the list.
In its tenure of work, Taj Travel has acquired an influential position in the travel industry and has many tie-ups that enable us to offer an enviable and unsurpassable service portfolio. So, with us, quality is not a question and budget comes in a wide range to choose from!
Things to Know while Booking your Flight from San Francisco to Bangalore
With an experience of more than thirty years, we have earned the position to help our customers in making the right decisions when it comes to flight bookings. Find some tips that will make sure that every booking is a smart one!
Always choose quality over budget, because the long air journeys can become a nightmare with a poor service portfolio.
Never make the mistake of booking the flight tickets without checking the other details such as flight duration, layover details, seat location, and food, etc.
Always keep a check on the baggage allowance and light-baggage bookings so as to avoid spending on the number of bags you have.
Finally, keep in touch with our public information channels and newsletters to stay ahead of all the deals and other profitable announcements on travel packages.
So, join hands with Taj Travel to experience the amalgamation of quality of service and affordable travels!
Choose Taj, Choose Smart!
Popular Air Routes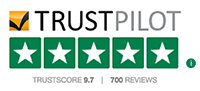 Best Prices Guaranteed
We always Guarantee you Travel for Less with the Best Price on Flights, Hotels & Vacations.
Satisfied Customers
We hold our values tight and we have Millions of Satisfied Customers Worldwide.
Exclusive Deals
Exclusive Airfare Contracts, and Insider Consolidator Deals which no one else can offer.
24X7 Support
Have a question? Need to plan itinerary? We're here to help. Our customer Service is available 24x7.
Superior Customer Service
Our Trip Experts are well versed and committed to provide you the best-in-class service in the quickest way.