Flights from San Francisco (SFO)
San Francisco is officially called as the City and County of San Francisco. It is the home to world's most famous The Golden Gate Bridge. The city is full of warm people and covers an area of 46.89 square miles. Located in California, the city experiences a lot of sunny days, perfect for spending the day with your family. The San Francisco International Airport or SFO is the primary airport for the city of San Francisco. It is located in the San Francisco Bay Area. It is the largest airport in Northern California and the 7th busiest airport in the United States of America. This means that getting your hands on the tickets of San Francisco to Mumbai Flights will not be a task.
Mumbai is one of the largest metropolitan cities in India that attracts more and more people each day. Settlers from different parts of India come to Mumbai in search of jobs or just to get the feel of the city. Being one of the most populous cities of the country, Mumbai happens to be the hub of financial activities in the country. Chhatrapati Shivaji International Airport (CSI) is the second largest airport in India, preceded by Indira Gandhi International Airport in Delhi. The airport serves the metropolitan area of Mumbai and has broken its own record by having passenger traffic of 45.8 million in the year 2017-18. You will surely find the tickets to San Francisco to Mumbai Flights at (BOM).
Cheap Flights from San Francisco to Mumbai Flights (SFO to BOM)
Around 41 flights are available when talking about San Francisco to Mumbai Flights and these flights are available each day. The passengers will be travelling a distance of 8404 miles in duration of 19 hours and 20 minutes. The 41 flights include the direct flights as well as the indirect flights.
What are you waiting for? Book Cheap Flights from San Francisco to Mumbai with Taj Travel..
Popular Air Routes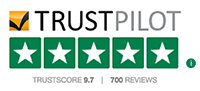 Best Prices Guaranteed
We always Guarantee you Travel for Less with the Best Price on Flights, Hotels & Vacations.
Satisfied Customers
We hold our values tight and we have Millions of Satisfied Customers Worldwide.
Exclusive Deals
Exclusive Airfare Contracts, and Insider Consolidator Deals which no one else can offer.
24X7 Support
Have a question? Need to plan itinerary? We're here to help. Our customer Service is available 24x7.
Superior Customer Service
Our Trip Experts are well versed and committed to provide you the best-in-class service in the quickest way.