Flights from San Francisco (SFO)
San Francisco is officially called as the City and County of San Francisco. It is the home to world's most famous The Golden Gate Bridge. The city is full of warm people and covers an area of 46.89 square miles. Located in California, the city experiences a lot of sunny days, perfect for spending the day with your family. The San Francisco International Airport or SFO is the primary airport for the city of San Francisco. It is located in the San Francisco Bay Area. It is the largest airport in Northern California and the 7th busiest airport in the United States of America. This means that getting your hands on the tickets of San Francisco to Mumbai Flights will not be a task.
Mumbai is one of the largest metropolitan cities in India that attracts more and more people each day. Settlers from different parts of India come to Mumbai in search of jobs or just to get the feel of the city. Being one of the most populous cities of the country, Mumbai happens to be the hub of financial activities in the country. Chhatrapati Shivaji International Airport (CSI) is the second largest airport in India, preceded by Indira Gandhi International Airport in Delhi. The airport serves the metropolitan area of Mumbai and has broken its own record by having passenger traffic of 45.8 million in the year 2017-18. You will surely find the tickets to San Francisco to Mumbai Flights at (BOM).
Cheap Flights from San Francisco to Mumbai Flights (SFO to BOM)
San Francisco is one of the most prominent cities of America and is also the cultural, financial and commercial hub of California. The city is home to highly popular cultural, historical, political and technological legacies and entities of the USA. There are many prestigious educational and research institutions in San Francisco that are famous across the whole world. The city attracts millions of visitors from all over the globe and experiences a fairly large aerial traffic. Mumbai, on the other hand, is an Indian metropolitan city that is as important in terms of financial, cultural, commercial and economic affairs. Mumbai is home to the world-famous billion-dollar industry-Bollywood and is also the cultural capital of India. In terms of education, lifestyle, living standards and job opportunities, Mumbai is at par with many other metro cities in the world.
Both the places are homes to people from all over the world and elites from various domains. Both of them also form an important aerial route. And, to make every single journey on this route an affordable, easy and better affair for every traveler, Taj Travel offers a list of cheap flights from San Francisco to Mumbai.
Taj Travel is a reputed name in the travel industry and has an impeccable and hard-earned experience of more than three decades backing its pursuits and processes! We offer discounted and cheap flights from San Francisco to Mumbai at all times throughout the year. Thus, we are the best travel partner for all kinds of flyers.
Compare and get best flights from San Francisco to Mumbai
Since its conception, Taj Travel has been carving a novel and distinct niche for itself with its customer-oriented service portfolios and an unparalleled dedication towards excellence. The comparison tool offered for comparing different flights is one such step towards making travel planning easier and better. The customers can effortlessly compare two or more flights on various parameters and choose the one that suits their requirements in the best manner.
The comparison tool can help you identify the best flights as per your preferences. Some people choose quality over comfort, and some prioritize flight carriers over budget. Many people travel only via discounted flights, and many people travel without caring too much about anything. Taj Travel is one travel curator that is perfect for the entire spectrum of traveler's needs.
With Taj Travel you need not just choose a cheap flight but compare all the cheap flights from San Francisco to Mumbai. So compare all the flights and then choose the one that suits your preferences in the best manner.
Right time to book your flight from San Francisco to Mumbai
At Taj Travel, the line-up of cheap flights from San Francisco to Mumbai is readily available at all times of the year. Hence, you don't have to wait for the seasonal sales to kick-in or postpone the travel because of budget issues. So, with Taj Travel, every time to any time is the right time to book your flight from San Francisco to Mumbai; or any other route in the world.
If you are planning to enjoy a vacation in Mumbai, October to March end is the right time to plan your journey. If you are planning to be a part of the festive season in India, then plan your travel essentially during Late September and November. You can also find many attractive festive deals apart from the ones available throughout the year.
As an experienced travel designer, Taj Travel is cognizant of the fact that every traveler has a different set of requirements and traveling reasons. So, no two flyers can have one particular time that can be termed as 'RIGHT' time. This is why we offer an assorted list of cheap flights at all times on all the major routes.
To make things even better, we always give a heads-up to all our customers with the newsletters and notifications on our public information channels. Just a single click is enough to unravel a world of lucrative deals and jaw-dropping discounts!
Popular flights from San Francisco to Mumbai
At Taj, we believe in making air travels cheaper without compromising on the quality and performance indices. Therefore, the cheap flights from San Francisco to Mumbai comprise all the highly reputed names from the airlines industry. All these companies have been awarded globally and recognized for their excellent services and commitment to quality.
Some of the most notable mentions on this route are:
Lufthansa
Cathay Pacific
Swiss Airlines
Air Canada
United Airlines
Delta Airlines
Air China
All these flight carriers are globally renowned and can be booked without any single doubt. So, with Taj, you find quality and budget travel going hand in hand.
When it comes to the travel industry, recent times have witnessed a huge drift and change. People no longer refrain from air travels just because of the prices. They travel to explore new places and cultures as a hobby. Traveling is no longer a luxury but has become a habit with backpackers and budget travelers being the shifting gears.
We have mastered the art of evolving and adapting ourselves to the current trends and that too without losing out in any aspect. Our influential tie-ups with some of the most reputed names in the industry are the wings that give us the power to make air travel more affordable.
Things you should know while booking your flight from San Francisco to Mumbai
Always trust the reputed names that promise quality and excellence. This will make sure that your long air travels are easy on your minds and pockets.
Instead of simply booking the cheapest flight you find right away, check the other details as well. Baggage allowance, food, duration of the flight, layover details and seat location, etc. are some of the key points to be considered.
Book the flights that can be canceled if you are booking for some time down in the future. This way you can save money on cancellations as well if the situation calls for it.
Finally, join hands with Taj Travel and never let the cheap flights from San Francisco to Mumbai escape from your notice!
Popular Air Routes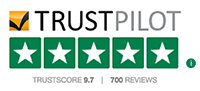 Best Prices Guaranteed
We always Guarantee you Travel for Less with the Best Price on Flights, Hotels & Vacations.
Satisfied Customers
We hold our values tight and we have Millions of Satisfied Customers Worldwide.
Exclusive Deals
Exclusive Airfare Contracts, and Insider Consolidator Deals which no one else can offer.
24X7 Support
Have a question? Need to plan itinerary? We're here to help. Our customer Service is available 24x7.
Superior Customer Service
Our Trip Experts are well versed and committed to provide you the best-in-class service in the quickest way.