Flights from San Francisco (SFO)
Known to the world as the City and County of San Francisco, the city offers numerous things when we talk about tourism. The city has a lot of shopping spaces and the food is delicious and diverse. The most important thing about San Francisco is the fact that it has the world's most famous The Golden Gate Bridge. The city is a perfect vacation spot! The San Francisco International Airport is the hub to a lot of major airlines. The airport is situated in the San Francisco Bay Area and serves the metropolitan area of the city of San Francisco. You are sure to find cheap flights from San Francisco to Chennai here!
Planning to visit Chennai, trying to book a cheap flight ticket from Sanfransico to Chennai. Chennai is one of the most important cities in India. It was initially called as Madras and was an important port town during the colonial period. Since then, the city has seen a lot of tremendous changes and at the same time has preserved its history and culture well. Being a major metropolitan city in India, the city attracts crowds from all over the world to take in what the city has to offer. Chennai is truly a sight to behold and thus, a must-visit destination for your next holiday! The Chennai International Airport is the prime airport of the metropolitan area of Chennai which is located in Tirusulam. The airport offers some world-class infrastructure and other facilities and acts as the hub for some major airlines in the country. You will easily find the San Francisco to Chennai Flights here!
Cheap Flights From San Francisco to Chennai (SFO to MAA)
San Francisco is one of the major metropolitans in the US that is home to many international citizens from all over the globe. On the other hand, Chennai is also a major metro city that is also one of the most famous tourist attractions in India. Every year, millions of people visit Chennai to explore the wonderful heritage, lovely beaches, and beautiful landscapes. The place is home to some of the most exquisite landmarks and historical attractions as well.
For all the millions of travelers en route to Chennai from San Francisco, Taj Travel offers a compilation of cheap flights from San Francisco to Chennai from all the reputed airlines in the world. Taj Travel is a travel curator with an experience of more than three decades in the industry and works tirelessly towards making all the journeys better, easier and cheaper for people with all kinds of budget.
Read more to find how traveling with Taj can make a difference in your travel experiences and travel plans.
Compare and get Best Flights from San Francisco to Chennai
We don't confuse our clients with a number of options. We offer options that you can compare and choose as per your comfort and requirements. Taj Travel offers a comparison tool using which you can shortlist the flights that suit your preferences. So, you don't have to choose in between budget travel and flight duration. You can simply compare all the deals and take your picks.
Another plus point of using the comparison tool is that you can compare any number of flights you want without having to keep the record written. All of your comparisons will stay in the browser history and you can book them anytime you want. So, all in all, with Taj Travel at your assistance, you can never face a shortage of cheap flights from San Francisco to Chennai or the best flights on all the major aerial routes of the world.
Right time to book your flight from San Francisco to Chennai
For the tourists, October to March is the best time to plan your vacation and you can book your flights anytime in between. If you are planning to travel in the festive season to visit your family, then September to November is the best time to plan your vacation. You can plan your bookings accordingly.
Though the travelers mentioned above, that travel with a specific purpose in mind, the flight bookings can be planned well in advance. However, many other people cannot plan their bookings in advance. Students traveling for education purposes; workers traveling for employment; and officials for business or office work and other people travelling because of family emergencies cannot plan the ticket booking.
To cater to the diverse needs of the travel industry, Taj Travel offers a selection of cheap flights from San Francisco to Chennai at all times. Our long and brilliant career in the travel industry has enabled us to understand the travel sector like none else. We know that every journey is different and there cannot a single time frame suitable for all of them.
So, at Taj, you can access cheap flights from San Francisco to Chennai in all seasons and at all times. The perks don't stop here as the offers become attractive and more lucrative at the special times of the year. You can also subscribe to our newsletters and email announcements to get all the recent and upcoming offers right into your INBOX.
Hence, at Taj Travel, every time to any time is the right time to book flights from San Francisco to Chennai.
Popular flights from San Francisco to Chennai
San Francisco to Chennai is a busy aerial route that is catered by almost all the major airlines in the world. And, Taj Travel offers cheap flights from San Francisco to Chennai from all the major carriers and flight operators in the world. So, you can plan your bookings with your favorite airlines without any issue. All you have to do is log on to Taj Travel and book the flights that appeal to you the most.
Our long career in the travel sector has allowed is to form and cherish influential tie-ups with all the major names in the travel industry. This is why the list of cheap flights at Taj comes with quality and budget!
Some of the most notable names are:
Cathay Pacific
United Airlines
Singapore Airlines
Emirates
All Nippon Airways
So, with Taj as your travel partner, you can never experience a dearth of cheap flights without compromising with the quality.
Things you should know while booking your flight from San Francisco to Chennai
Booking flight tickets without breaking your budget is a feat that requires tenacity to browse through the offers and compare them. While the team at Taj Travel has resolved most of the issues you, as a traveller should also keep a few things in mind so as to avoid making ticket booking mistakes.
Find them in the following section:
Plan your travels with websites that offer quality services. This way, you can steer clear of the scams and fraudulent deals. Many websites offer deals that come with hidden costs. Hence, always check the details before booking the flights.
Check the details such as layover, flight duration, seat location, food, baggage allowance, and other such things thoroughly before booking your flights. It is important to not get carried away with cheap deals and ignore the other aspects that directly affect your travel.
Join hands with Taj to never let a good deal and cheap flights from San Francisco to Chennai pass by without taking its benefit. Subscribe to our public information channels and email to get all the latest updates in your inbox. This way, you can find all the jaw-dropping deals sitting in your inbox without much ado for all the major routes in the world.
Choose Taj Travel for a travel experience that is a perfect combination of budget and quality of service!
Popular Air Routes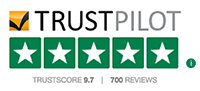 Best Prices Guaranteed
We always Guarantee you Travel for Less with the Best Price on Flights, Hotels & Vacations.
Satisfied Customers
We hold our values tight and we have Millions of Satisfied Customers Worldwide.
Exclusive Deals
Exclusive Airfare Contracts, and Insider Consolidator Deals which no one else can offer.
24X7 Support
Have a question? Need to plan itinerary? We're here to help. Our customer Service is available 24x7.
Superior Customer Service
Our Trip Experts are well versed and committed to provide you the best-in-class service in the quickest way.