Flights from San Francisco (SFO)
Officially known as the City and County of San Francisco, the city has a lot to offer to the tourists. It is known to be the home of the world's most famous Golden Gate Bridge. With warm locals and sunny days because of being located in California, you are sure to fall in love with this city. It happens to be the perfect place to spend your holidays. The San Francisco International Airport or SFO is located in the San Francisco Bay Area and serves as the primary airport for the city of San Francisco. It is the largest airport in Northern California and the 7th busiest airport in all of the United States. You will easily find your San Francisco to Delhi Flights here.
Delhi is the capital city of India and thus, is the largest metropolitan city in the country. Delhi has a lot to offer, from various markets to beautiful and magnificent monuments, Delhi becomes the perfect blend of work as well as leisure trips. Delhi is the most famous for the food that it has to offer and thus, it also is the best place for foodies across the world to come and try some Indian flavourful food. The Indira Gandhi International Airport is located in Palam and serves the metropolitan area of Delhi. It is the largest airport that is also the busiest one in India. The airport is known to get the most international traffic among all the other Indian airports. You are sure to find your San Francisco to Delhi Flights easily at IGI.
Cheap Flights from San Francisco to Delhi (SFO to DEL)
San Francisco is famous for its cultural diversity and liberal community. It is one of those places in the US that still has the old world charm which is ambient in the Victorian Style homes and buildings. San Francisco enjoys a delightful climate with cool winters and dry summer season. The cross-cultural diversity and its proximity to Hollywood make the city an interesting place to reside. San Francisco has been featured in many films and documentaries and continues to do so. Apart from the culture and lifestyle, the city offers impressive job prospects and business opportunities. There are people from all over the globe employed as professionals as well as managing different businesses. Start-ups and technology-based companies are in plenty which calls for a higher absorption rate as far as the talent concerned. There are many excellent educational institutions where a fair share of international students is studying in various courses. San Francisco is also famous among tourists and travelers of all kinds. The Indian community is sizeable with businesspeople and employed people. Hence, all in all, San Francisco is one of the major activity hubs in the US and enjoys a huge amount of aerial traffic.
On the other hand, New Delhi is the national capital of India with a cross-cultural population from all over the nation and all across the world. The employment scenario is diverse and highly promising in all aspects. Start-ups, SMBs, big corporate offices, and MNCs – New Delhi is the heartbeat of India. Being a metro city, and the hot seat of politics, army, businesses, government, and education of all kinds, the place is also home to many NRIs and expats. New Delhi has a plethora of tourist attractions of all sentiments and is visited by millions of tourists every year from all over the globe.
Hence, New Delhi and San Francisco form a duo that experiences a sizeable amount of aerial traffic. To cater to this huge amount of travel, Taj Travel offers the best assortment of cheap flights from San Francisco to Delhi. These cheap flights from San Francisco to Delhi are offered from all the major names in the industry and are available all around the year so as to make aerial travel easier, better and more affordable for people with all kinds of budget. Let us find more about the same in the following post.
Compare and get Best Flights from San Francisco to Delhi
At Taj Travel, we believe in the power of simplicity and aim to deploy the same for better user experience. When we have too many offers or deal to choose from, confusion arises which hampers the ease of ticket booking process. To overcome the same, Taj Travel offers a comparison tool to compare as many flights and offers as you want. All you have to do is select the flights for comparison and find out the ones that suit your preferences in the best manner. So, at Taj, you don't get the cheap flights from San Francisco to Delhi only. You book the flights that are perfectly in alignment with the needs and requirements of 'you' as a traveler.
So, you don't have to compromise over the flight duration or layover just because you wish to book a cheap flight. You can find and book cheap flights from San Francisco to Delhi at any time you want without facing the degrading of quality of service.
Right Time to Book your Flight from San Francisco to Delhi
Taj Travel has been catering to the travel industry for more than three decades now. In the long experience, we have acquired an understanding of many facts governing the travel sector. One such fact is that there is no SINGLE time frame that can be termed as the RIGHT TIME for all the travelers. Tourists plan their bookings as per the best seasons to explore Delhi. Business people and employees traveling for official purposes have to travel on short notice. So, they don't have much time to plan the flight bookings. The students plan their visits as per the holidays and festive season which are also the time when families visit each other. Hence, every person has a different definition of 'right time'.
Therefore, Taj Travel offers many cheap flights from San Francisco to Delhi at all times of the year. This way, all the travelers can plan their bookings as per their definition of the 'right time'.
Popular flights from San Francisco to Delhi
The aerial routes from San Francisco to Delhi are catered by almost all the reputed airlines in the world and Taj Travel offers cheap flights from San Francisco to Delhi by all of them. This is a result of our long career and works ethics that have enabled us to form influential tie-ups with the major names in the travel industry. Some of the top flights on the route are:
Cathay Pacific
United Airlines
China Western
Japan Airlines
Lufthansa
Air Canada
At Taj Travel, budget and quality go hand in hand and you can plan your bookings without a single thread of doubts in your minds.
Things You Should Know while Booking your Flight from San Francisco to Delhi
To make the flight bookings always a beneficial affair, keep the following things in mind when you book the tickets:
Quality should be prioritized over the price! Many offers and deals come with hidden costs or problems such as long layovers and extremely long journeys.
Check ALL the details. Don't get lured by the offers that seem too good to be true. Always check the details such as layover country, food and baggage allowance etc before making the final payment.

Join hands with Taj and subscribe to our email to never let the deals and offers pass by without your notice.
Choose Taj Travel to find the best and the most inclusive list of cheap flights from San Francisco to Delhi and make the most of your flight experience.
Popular Air Routes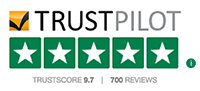 Best Prices Guaranteed
We always Guarantee you Travel for Less with the Best Price on Flights, Hotels & Vacations.
Satisfied Customers
We hold our values tight and we have Millions of Satisfied Customers Worldwide.
Exclusive Deals
Exclusive Airfare Contracts, and Insider Consolidator Deals which no one else can offer.
24X7 Support
Have a question? Need to plan itinerary? We're here to help. Our customer Service is available 24x7.
Superior Customer Service
Our Trip Experts are well versed and committed to provide you the best-in-class service in the quickest way.