Flights from Los Angeles (LAX)
Los Angeles or popularly called LA is a city in California, USA. We all know that, don't we? It is the Entertainment Capital of the world,and it is a popular tourist spot. It is a rich city,and the cost of living is quite high there. It has over a hundred museums,and you get to see the Walk of Fame here. It is sure a popular destination for a lot of people around the world. Tourism, entertainment, industries, businesses, beaches, fashion hub- everything you find it in Los Angeles. Los Angeles, located near Hollywood, is known for parties, clubs and many other fun activities. It is the 2nd most populous city in America after NYC. There are amazing concert halls, stadiums and it is the place where the Oscars are given out. The primary International Airport in Los Angeles is the Los Angeles International Airport (LAX),and it is one of the busiest and star-studded airports in the USA. Apart from this, the city is served by many other airports such as Ontario International Airport (ONT), John Wayne Airport (SNA), Palm Springs International Airport (PSP) and San Bernardino International Airport (SBD). There are two domestic airports, namely Hollywood Burbank Airport (BUR) and Long Beach Airport (LGB). If you wish to travel to New Delhi, any one of the international airports should help you find your Flights from Los Angeles to Delhi.
New Delhi, one of the largest urban areas in India, is the governing seat of India. Apart from this, the city is an educational hub and a magnet for tourists. With many historical sites, markets, amusement parks and extraordinary museums, the city offers you the perfect place to start your journey in India. The city has one of the largest and busiest airports in the world. Indira Gandhi International Airport (IGI) in New Delhi serves both domestic and international flights. Flights from Los Angeles to Delhi can be found easily here.
Cheap Flights from Flights from Los Angeles to Delhi (LAX to DEL)
There are around 50 flights that offer Flights from Los Angeles to Delhi; you choose direct or connecting flights. The direct flight takes about 18.5 hrs. to reach Delhi from LA and it covers a distance of 7,981 miles. American Airlines, Air China, Kuwait Airlines and Emirates are some of the airlines that offer flight services from LA to Delhi- either as a connecting flight or as a direct flight. Get your tickets now online and enjoy discounts and offers. Book Cheap Flights from Los Angeles to New Delhi now.
Popular Air Routes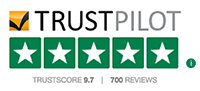 Best Prices Guaranteed
We always Guarantee you Travel for Less with the Best Price on Flights, Hotels & Vacations.
Satisfied Customers
We hold our values tight and we have Millions of Satisfied Customers Worldwide.
Exclusive Deals
Exclusive Airfare Contracts, and Insider Consolidator Deals which no one else can offer.
24X7 Support
Have a question? Need to plan itinerary? We're here to help. Our customer Service is available 24x7.
Superior Customer Service
Our Trip Experts are well versed and committed to provide you the best-in-class service in the quickest way.