Flights from Denver (DEN)
The capital of the US state of Colorado, Denver also known as the county of Denver is a beautiful city. Located on the Southern side of the Platte River Valley on the edge of the High Plains, the city is just as pretty and large as capital should be. With many areas and attractions, the city offers you many options to spend your vacations and have fun here. There are six airports in the Denver area, and they are- Denver International Airport (KDEN), Centennial Airport (KAPA), Boulder Municipal Airport (KBDU), Rocky Mountain Metropolitan Airport (KBJC), Front Range Airport (KFTG) and Erie Municipal Airport (KEIK). You can easily find Flights from Denver to Mumbai from any of the airports that offer international flights.
The city of dreams and the largest city in Maharashtra, the city is one of the most beautiful cities in India. With a picturesque Marine Drive, beautiful beaches and the immense presence of restaurants, as well as malls, makes the city one of the best places to be in. The city's beaches are pretty and calm; you can even head out to eat at the stalls nearby for amazing Mumba-style food. Mumbai's sole airport, Chhatrapati Shivaji International Airport (BOM), brings and takes international as well as domestic travelers. The vast airport provides you easy Denver to Mumbai Flights.
Cheap Flights from Denver to Mumbai (DEN to BOM)
The distance between Denver to Mumbai is 13,502 km, which takes near 21 hours to get to the destination. Served by more than 63 flights by various airlines, you can easily find Denver to Mumbai Flights offered by Qatar Airways, Jet Airways, Virgin Atlantic, etc. Book cheap flights from Denver (DEN) to Mumbai (BOM) now.
Popular Air Routes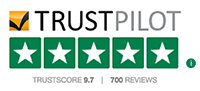 Best Prices Guaranteed
We always Guarantee you Travel for Less with the Best Price on Flights, Hotels & Vacations.
Satisfied Customers
We hold our values tight and we have Millions of Satisfied Customers Worldwide.
Exclusive Deals
Exclusive Airfare Contracts, and Insider Consolidator Deals which no one else can offer.
24X7 Support
Have a question? Need to plan itinerary? We're here to help. Our customer Service is available 24x7.
Superior Customer Service
Our Trip Experts are well versed and committed to provide you the best-in-class service in the quickest way.