Flights from Atlanta (ATL)
Atlanta is the capital city of the US state Georgia. This city, the seat of many corporations including Coca-Cola, has much to offer. With various tourist attractions here such as the aquarium, CNN Center, The World of Coca-Cola and many others, this city keeps you and your kids entertained here. Be it tourists or even locals; the city has much to offer to everyone. Hartsfield–Jackson Atlanta International Airport (ATL) is the only airport in the region of Atlanta. The city's international as well as domestic traffic comes in through this airport. One can even find flights from Atlanta to Mumbai here.
Mumbai is one of the most important cities in India. The city houses Bollywood and various educational institutes, without which Maharashtra would be nothing. Malls and high-end hotels, as well as restaurants, are present here. The nightlife here is much better than what can be found in New Delhi. With many museums and beautiful areas nearby, Mumbai is a must-visit for all travelers. Mumbai has only one airport, and that is the Chhatrapati Shivaji International Airport(BOM). This airport helps you find all kinds of domestic and international flights, including Atlanta to Mumbai Flights.
Cheap Flights from Atlanta to Mumbai (ATL to BOM)
The distance to be covered by the Atlanta to Mumbai Flights is 13,694 km, and it takes a little more than 20 hours to reach Mumbai. More than 30 flights offer you this service, both connecting and direct. Etihad Airways, Delta Airways, and Qatar Airways are among the many that provide this service. Book cheap flights from Atlanta (ATL) to Mumbai (BOM) now. Atlanta the capital of Georgia has a huge Indian population that travel back to their home country every year to reconnect with their loved one. Cheap Atlanta to Mumbai flights provide these people an easier way to travel between the two countries. Better connectivity between the two countries will help businesses grow and expand among the two nations creating job prospects for people living in both countries. A steady increase in the number of flights operating between Atlanta to Mumbai is one the card, as the demand for the flight tickets way outstrip the supply, causing an increase in the price of the tickets. Taj Travel offer cheap flight tickets for people traveling from Atlanta to Mumbai, call us to get unpublished fares for the same.
FAQs for Booking Atlanta to Mumbai Flights
1. What is the best time to book Atlanta to Mumbai Flights?
February, March,and April are the best time to buy flight tickets from ATL to BOM.
2. What is the weather in Mumbai like throughout the year?
Mumbai experiences tropical, wet and dry climate.
3. Which is the best airport for ATL to Mumbai flight?
Hartsfield–Jackson Atlanta International Airport is the best airport to board Atlanta to Mumbai Flights.
4. How many cheap flights operate from ATL to BOM daily?
To know the exact number of flights available from Atlanta to Mumbai can be found in Taj Travel website.
5. What is the time duration taken for flights traveling from Atlanta to Mumbai?
It takes an average of 19 hours to fly from ATL to Mumbai.
6. What is the distance traveled by San Francisco to Mumbai flights?
13680 kilometers is the distance traveled by a flight starting from ATL to BOM.
7. Which are the airlines that operate flights from Atlanta to Mumbai?
The airlines that operate flights between ATL to BOM include companies like British Airways, Qatar Airways, United Airways, Emirates and Singapore Airways, Lufthansa Airways.
8. How many direct ATL to Mumbai flights are available in a day?
Call our trip expert to know the exact number of flights that operate between ATL and BOM.
9. What is the population of Mumbai?
The population of Mumbai is 18 million as of 2019, still growing.
10. What is the price for flights operating between Atlanta and Mumbai?
Call our trip experts to know the exact price for Atlanta to Mumbai flights.
What do you need to know before booking flights from Atlanta to Mumbai
Mumbai is home to the largest number of Millionaires and Billionaires in India.
Mumbai is called The City of Dreams.
Mumbai airport, Chhatrapati Shivaji International Airport is one of the busiest airports in the world.
Mumbai is also known as The City that Never Sleeps.
Mumbai is truly a global city as the city is a melting pot of people from all over the world.
Some of the most famous attractions in Mumbai includes places like, Gateway Of India Mumbai, Chhatrapati Shivaji Terminus, Elephanta Island, Chhatrapati Shivaji Maharaj Vastu Sangrahalaya, and so on.
Popular Air Routes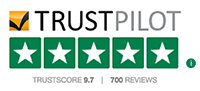 Best Prices Guaranteed
We always Guarantee you Travel for Less with the Best Price on Flights, Hotels & Vacations.
Satisfied Customers
We hold our values tight and we have Millions of Satisfied Customers Worldwide.
Exclusive Deals
Exclusive Airfare Contracts, and Insider Consolidator Deals which no one else can offer.
24X7 Support
Have a question? Need to plan itinerary? We're here to help. Our customer Service is available 24x7.
Superior Customer Service
Our Trip Experts are well versed and committed to provide you the best-in-class service in the quickest way.