Flights from New York (JFK)
New York is a beautiful city and the most populous in the USA. The city is one of the busiest cities of the world and thus, a home to a lot of people who wish to settle down here. With huge skyscrapers and buildings, New York is also the home to the Statue of Liberty. It is a metropolitan city with diverse races, cultures and people living together. New York City has two airports, John F. Kennedy International Airport (JFK) and LaGuardia Airport (LGA). JFK is the primary airport of the state and is located in Queens, New York. LaGuardia is a marine and air terminal is located in East Elmhurst, Queens. Any traveler will be able to find New York to Mumbai Flights easily at the primary airport.
India's financial capital, Mumbai is called the 'city of dreams'. With a lot of extraordinary sights, Mumbai is a home to people from all over the country who come here in search of jobs. The city is slowly coming together and one sight that you cannot miss out on is the Queen's Necklace or Marine Drive. A scenic beauty, Mumbai is sure to sweep you off your feet. Mumbai's Chhatrapati Shivaji International Airport (BOM) is the primary international airport in the city of Mumbai. It is the second busiest airport in India. The airport is located in the city of Mumbai itself. You will easily get your New York to Mumbai Flights from BOM.
Cheap Flights from New York to Mumbai (JFK to BOM)
New York is a bustling metro city that has a highly diverse and rich culture in all aspects. Businesses, workforce, educational institutions, start-ups, tourist attractions, and landmarks – the city is alive and kicking in all the aspects. On the other hand, Mumbai is one of the biggest cities in India that enjoys the same status quo as New York. It is also home to big corporates, MNCs, government setups and other important organizations. New York to Mumbai aerial route is one of the busiest routes and is catered by almost all the major names in the travel and airline industry.
Taj Travel is one of those names from the travel industry that caters to this route by offering cheap flights from New York to Mumbai. We have been working in the travel industry for more than three decades now and have compiled a lucrative service portfolio that is aimed towards making traveling easier, better and more affordable for people with all budgets. We, at Taj, leave no stone unturned to make every service in relation to the travel industry the best in our own unique way. This is why the list of cheap flights from New York to Mumbai offered by us is the most distinct and impressive one with the most reputed airlines and the most lucrative offers being the members of the same.
Compare and get the best flights from New York to Mumbai
With the advent of technology and the internet, mere discounts and flight booking deals are not enough. Most of the users tend to get confused with too many offers to choose from. Also, keeping the number of offers less is also not beneficial to cater to the diverse and massive sector of flyers all over the world. To get the best of both of the worlds, Taj Travel offers a comparison tool to compare the flights on all types of parameters. Using the comparison tool offered by Taj Travel, you can:
Compare the flight deals and find the better one or the best one
Check flights from all the companies and then choose the one that suits your requirements in the best manner
Compare the deals on more than one criteria such as duration, prices, layover and choose smartly
So, at Taj, we not only offer cheap flights from New York to Mumbai. We offer smart tools to help you find the best offers as per your requirements and preferences.
Right Time to book your flight from New York to Mumbai
Just like no ONE size fits all; no ONE particular time period can be defined as the RIGHT time for all the travelers. Flyers from New York to Mumbai include many different types of travelers. There are the NRIs that plan their visits during the festive seasons or during the New York Holidays. The Indian festive season spans from late September to February end or March beginning. There are students that travel back home for a permanent move or temporary visit. Many people also travel because of official work or business procedures. Many people simply visit Mumbai as a part of their India tour. These people should plan their visit between October and February. Many people travel because of some urgent requirement. Hence, the spectrum of travelers from New York to Mumbai is huge and varied.
For all these and all the other flyers, Taj Travel makes sure to evolve as per the different requirements and offers an assorted list of cheap flights from New York to Mumbai at all times. So, from travelers to urgent flyers, Taj Travel is well-equipped to offer many deals to choose from.
Hence, when you join hands with Taj every time of your choice is the right time to travel and plan your bookings.
Popular Flights from New York to Mumbai
New York to Mumbai route is catered by all the major names from the airlines industry. Taj Travel offers cheap flights from New York to Mumbai from almost all of them. The list of offers keeps on changing and evolving with time, and you can rest assured of the quality of service when it comes to us. Some of the most notable flights from New York to Mumbai are:
Emirates
Turkish Airlines
Cathay Pacific
Qatar Airways
Air India
Ethiopian Airlines
Delta Airlines
Kenya Airways
Kuwait Airways
Almost all of these flights have been awarded for their excellent work standards and are renowned for their services as well. With Taj Travel as your travel partner, you can book flights from New York to Mumbai from all these and many other airlines at jaw-dropping discounts. This is why the list of cheap flights offered by us is unique and the best you can find!
Things you should know before booking your flights from New York to Mumbai
New York and Mumbai are major cities with extremely busy airports, so it is important for you to arrive well in advance so as to avoid missing your flights. The journey is also very long, and you will fly over many countries to reach the destination. So, don't book the tickets from any random source to save some money. You might end up with flights that have long layovers or cramped seating as well.
Choose for the quality service providers such as Taj that offer assured quality without violating your budgets. Before you make the final payment, always check all the other important details such as layover countries and duration; food availability, baggage allowance, seat location and duration of the flight.
Finally, never let the offers get the best of you with the hidden costs. Taj Travel has been in the industry for more than thirty years now and offers cheap flights from New York to Mumbai at unsurpassable prices because of the influential tie-ups it has with the airlines. Hence, at Taj, every offer is 100% sure and without any catches! We never compromise when it comes to the customer's happiness.
Choose Taj, Choose Right!!
Popular Air Routes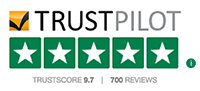 Best Prices Guaranteed
We always Guarantee you Travel for Less with the Best Price on Flights, Hotels & Vacations.
Satisfied Customers
We hold our values tight and we have Millions of Satisfied Customers Worldwide.
Exclusive Deals
Exclusive Airfare Contracts, and Insider Consolidator Deals which no one else can offer.
24X7 Support
Have a question? Need to plan itinerary? We're here to help. Our customer Service is available 24x7.
Superior Customer Service
Our Trip Experts are well versed and committed to provide you the best-in-class service in the quickest way.