Flights from New York (JFK)
New York is considered one of the wealthiest cities in the world. It has close to a million millionaires roaming its streets. New York is the center of the world in terms of finance. The city is known as the financier of the world. New York is also one of the most visited places in the world. People are fascinated by the city's high vibrancy and youth culture. New York is home to some of the largest migrant populations in the US. The city is world renowned for its infrastructure and tall skyscrapers. New York is called the city of skyscrapers for a reason. The city is served by three main airports namely John F. Kennedy International Airport (JFK), LaGuardia Airport (LGA), Newark International Airport (EWR). Taj Travel is one of the very few travel agencies that offer cheap unpublished fares for our customers. Our fares are considered one of the lowest in the industry.
Flights to Thiruvananthapuram (TRV)
Trivandrum is the capital of Kerala. Trivandrum literally means "the town of Lord Anantha". The world famous Sri Padmanabhaswamy Temple is located in the city. The Tranvancore royal family and their places makeup most of the attractions of the city. Trivandrum has an International airport that services the residence of the city. Some of the must see places in Trivandrum include places like the Sree Padmanabhaswamy Temple, Napier Museum, Shangumugham Beach, Kuthira Malika, Kowdiar Palace and so on. Trivandrum has attracted a large number of tourists from across the world for its huge cultural heritage. Trivandrum has a huge non-resident population that visits the cities once every year. Taj travel offers trouble free ticket services for its customers to locations across the world.
Cheap New York to Trivandrum Flights (JFK to TRV)
New York to Trivandrum flights helps expats living in New York to travel to their hometown sa and when they please to do so. New York city airports have some of the best connectivity in the business. Civil aviation players offer frequent flights to and from New York to all major cities in the world that include Trivandrum. Trivandrum is one of the biggest cities in Kerala and Trivandrum International Airport reflects the importance of the same. The volume of international travel in Trivandrum International Airport is something in par with that of some of the busiest airports in the country. Frequent flights between the two cities makes expats and business leaders alike travel between the two cities easy. Taj Travel helps businesses and individual persons to travel the world in ease.
FAQ for Booking Flights from JFK to Trivandrum
1. What are the documents an international traveler should carry while flying from JFK to TRV?
Contact our expert ticketing staff to know more about the same.
2. Which are the popular airlines that operate New York to Trivandrum Flights?
Emirates, Etihad, Singapore Airlines are some of the most sort after airlines that operate flights from JFK to TRV.
3. Can someone book direct flights from JFK to Trivandrum?
Call our expert ticketing staff to know if any airline operates direct flights from JFK to Trivandrum.
4. Does Air India offer direct flights from JFK to TRV?
Call our ticketing staff to know if Air India operates direct New York to Trivandrum flights.
5. What is the baggage limit while flying from JFK to Trivandrum?
The baggage limit depends on the flight and the tickets purchased by the passenger. Call our experts to know more about the same. Baggage capacity over the acceptable limit can lead to huge penalties.
6. How long will an average New York to Trivandrum flights take?
The average flight from JFK to Trivandrum takes an average of 20 hours.
7. How much money can one carry while taking a New York to Trivandrum flights?
You are allowed to carry a maximum of $5000 along with you New York to Trivandrum flight.
8. Which is the best time to book flights from JFK to TRV?
February, March, and April are the best times to book flights from JFK to Trivandrum.
9. How early should you be booking your flights from JFK to TRV?
Book your tickets 3 to 5 week in advance before the date of boarding. This can help you get the best price possible for your travel.
10. How many airports does Trivandrum have?
Trivandrum has just one airport, Trivandrum International Airport.
Things to know before booking New York to Trivandrum Flights
Trivandrum has so many heritage sites that will give you a picture of the history and traditions of Kerala.
Trivandrum is famous for Ayurveda.
Trivandrum is a beautiful city that still retains its old world charm.
Trivandrum was the capital of Kerala's most prosperous kingdom, The Kingdom of Travancore.
Kowdiar Palace is a landmark in Trivandrum and a must see if you get a chance.
Trivandrum has some of the pristine beaches in Kerala.
Popular Air Routes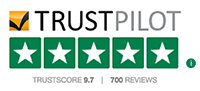 Best Prices Guaranteed
We always Guarantee you Travel for Less with the Best Price on Flights, Hotels & Vacations.
Satisfied Customers
We hold our values tight and we have Millions of Satisfied Customers Worldwide.
Exclusive Deals
Exclusive Airfare Contracts, and Insider Consolidator Deals which no one else can offer.
24X7 Support
Have a question? Need to plan itinerary? We're here to help. Our customer Service is available 24x7.
Superior Customer Service
Our Trip Experts are well versed and committed to provide you the best-in-class service in the quickest way.