Flights from New York (JFK)
The New York City skyline has a distinct character of its own with the conspicuous Empire State Building being very much visible. The city is located where the Hudson river meets the Atlantic, and is comprised of five boroughs, one of which is the densely populated region of Manhattan. It is the heart of America and as such, the leading commercial, financial and cultural centres are to be found here. There are three main airports in region of New York, the Newark Liberty International Airport (EWR), the LaGuardia Airport (LGA) and the principal John F. Kennedy International Airport (JFK). The best bet to board New York to Kolkata Flights is the primary JFK airport in the area.
Kolkata is a city in the eastern part of India, a few kilometers inland from the Bay of Bengal. Located on the banks of the Ganga it is one of the oldest cities in the country. As the former capital of the British era, many buildings in the city remind one of its colonial past. The Victoria Memorial in particular, residence of the Queen of England when she visited India, has been transformed into a museum today and is open to the public for viewing. The Kolkata international airport is also known as the Netaji Subhas Chandra Bose International Airport (CCU), was awarded for being the best improved airport in 2015. As the only airport in south Bengal, all New York to Kolkata Flights will land in this very location.
New York to Kolkata Flights (JFK to CCU)
New York to Kolkata Flights cover a distance of 7915 miles in course of the journey. Airlines like Air India, Qatar Airways,Etihad and others have scheduled flights between the two locations, for which the minimum time required is 19 hours and 20 minutes.
Popular Air Routes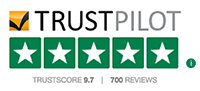 Best Prices Guaranteed
We always Guarantee you Travel for Less with the Best Price on Flights, Hotels & Vacations.
Satisfied Customers
We hold our values tight and we have Millions of Satisfied Customers Worldwide.
Exclusive Deals
Exclusive Airfare Contracts, and Insider Consolidator Deals which no one else can offer.
24X7 Support
Have a question? Need to plan itinerary? We're here to help. Our customer Service is available 24x7.
Superior Customer Service
Our Trip Experts are well versed and committed to provide you the best-in-class service in the quickest way.