ticket from New York (JFK)
New York is considered one of the largest cities in the world. New York is considered the financial capital of the world. New York has the largest number of millionaires in the world. New York is the city of Wall Street, it has the power to make people rich. The American dream of many has become a reality in New York. New York has been for some time a magnet that draws in immigrants from all parts of the world. New York is the melting pot of cultures, civilizations, religions and races. This is the city that created a large number of millionaires and billionaires, who have come up to their current position through sheer hard work.
Amritsar is the commercial and industrial capital of Punjab. Amritsar has been historically the largest city of Punjab way before the partition of the Indian subcontinent. Amritsar hosts Punjab's only International airport, Sri Guru Ram Dass Jee International Airport. Amritsar international Airport is a very important airport for India, as the Punjabi Expatriate population is very large. Some of the International flights traveling to ATQ usually lands at either Delhi or Mumbai airport first and then travel to ATQ. ATQ is considered one of the busiest airports in the country. The quality of service at the airport has been constantly ranked one of the best in the country.
New York to Amritsar Flights
The New York to Amritsar flight route is of great significance for both countries as there is a significant number of Punjabis living in New York. JFK to Amritsar flights are considered a lifeline that bring people closer to each other. Large number of people come to Amritsar to Visit the Golden Temple. It is considered one of the holiest sites for Sikhs. In New York, the Punjabi community occupies positions such as Entrepreneurs, CEO's, business owners, hoteliers and so on. New York has a large migrant population and having the Punjabi community in the mix just adds a bit of spice to their daily bread. Punjabi Cuisine is world renowned for its delicious food and the New yorkers have a great respect for the same. Taj travel helps people to travel the world at the best price possible. Book your ticket with Taj Travel to enjoy the best service possible.
FAQs for Booking JFK to ATQ flight tickets
1. What is the Airport code of Amritsar International Airport?
The Airport code of Amritsar International Airport is ATQ
2. How long does an average JFK to ATQ flights take?
The average time taken by a JFK to ATQ flight is 17 hour 20 minute
3. Does Air India operate JFK to Amritsar Flights?
Yes, Air India operates JFK to Amritsar Flights. The flight travels to Amritsar via Delhi.
4. Does Qatar Airways operate JFK to ATQ flights?
Yes, Qatar operates JFK to ATQ flights. The flights travel to Amritsar via Doha.
5. What is the baggage limit while flying from New York to Amritsar?
The baggage limit for flying from New York to Amritsar depends on the airline and the reservations you make.
6. Which is the best time to book JFK to Amritsar flights?
February, March are the best months to travel from JFK to Amritsar. These months provide cheaper air tickets.
7. Is Amritsar International Airport as busy as JFK Airport?
JFK is one of the busiest airports in the world, ATQ (Amritsar International Airport) is a busy airport in its own rights but in no way comparable to JFK airport traffic.
8. How much money can one carry while flying from JFK to ATQ?
The maximum money that a traveler can carry from JFK to ATQ is $5000.
9.Does day matter while booking cheap flights from Jfk to Amritsar?
Days do matter while booking flight tickets from JFK to Amritsar. Hence days play an important role in availing cheap international flights.
10. Does unpublished fares ensure cheap flights for JFK to Amritsar flights?
Unpublished fares can certainly be cheaper than the one published in websites, hence if you have a chance to avail unpublished fares, certainly go for the same.
Things to know before booking JFK to ATQ Flights
Amritsar is a paradise for foodies. The city offers some of the most delicious variety of vegetarian and non vegetarian food.
The Golden temple is in Amritsar. In Amritsar do not miss the opportunity to visit the temple.
Amritsar has a lot of small scale industries. Punjabis are highly enterprinal in nature.
The population of Amritsar is 1.13 million compared to 8.6 million in New York.
There are no direct flights to Amrtisar from JFK. Most flights have connections by Delhi.
Amritsar is a bustling city that is live and vibrant just like New York City.
Popular Air Routes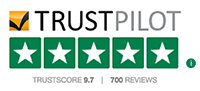 Best Prices Guaranteed
We always Guarantee you Travel for Less with the Best Price on Flights, Hotels & Vacations.
Satisfied Customers
We hold our values tight and we have Millions of Satisfied Customers Worldwide.
Exclusive Deals
Exclusive Airfare Contracts, and Insider Consolidator Deals which no one else can offer.
24X7 Support
Have a question? Need to plan itinerary? We're here to help. Our customer Service is available 24x7.
Superior Customer Service
Our Trip Experts are well versed and committed to provide you the best-in-class service in the quickest way.