Flights from New York (JFK)
New York, also known as Big Apple, the city is beautiful in its own right with beautiful skyscrapers, buildings and lush green trees sprouting everywhere. The city is known for its beauty and the American delicacies offered by the city. People of various ethnicities mix here and give you a perfect ambiance of what America as a whole is Served by John F. Kennedy International Airport (JFK) and LaGuardia Airport (LGA), New York experiences a heavy inflow of air traffic. You can find Flights from New York to Hyderabad at the JFK airport.
Flights to Hyderabad (HYD)
The IT hub, also known as the Silicon Valley of India, is one of the fastest emerging cities in the country. The city is a part of a new-age revolution and has many IT companies set up. From start-ups to the oldest names in the business, the city has it all. Competing with the global standards, the city has made India proud! Hyderabad only has the Rajiv Gandhi International Airport (HYD). However, one airport is sufficient for the city. The HYD airport brings in the international and the national traffic in the city, which is why one could even find New York to Hyderabad Flights.
Cheap Flights from New York to Hyderabad (JFK to HYD)
The New York to Hyderabad Flights cover a distance of 12,974 km within a little more than 18 hours. There are more than 30 flights connecting the two cities, Etihad Airways, Lufthansa, Jet Airways and many more offer you direct and connecting flights.
Popular Air Routes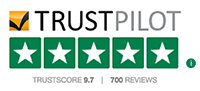 Best Prices Guaranteed
We always Guarantee you Travel for Less with the Best Price on Flights, Hotels & Vacations.
Satisfied Customers
We hold our values tight and we have Millions of Satisfied Customers Worldwide.
Exclusive Deals
Exclusive Airfare Contracts, and Insider Consolidator Deals which no one else can offer.
24X7 Support
Have a question? Need to plan itinerary? We're here to help. Our customer Service is available 24x7.
Superior Customer Service
Our Trip Experts are well versed and committed to provide you the best-in-class service in the quickest way.