Flights from New York (JFK)
New York is the city that never sleeps, the city well known across the world for its spectacular skyscrapers. The city of Skyscrapers, where the rich and wealthy flaunt their wealth. The big Apple, the city is known for its beautiful skyscrapers, heritage buildings, its inclusive boroughs and most importantly its highly diversified people group. New York has three airports that serve the city, the most important being John F. Kennedy International Airport (JFK), LaGuardia Airport (LGA), Newark Liberty International Airport (EWR) also serve the city. People of different ethinic background makes the five boroughs their home creating a fusion culture that is both diverse and vibrant. These fusions have created both authentic and fusion foods that have further added diversity and fusion to the existing mission.
Flights to Hyderabad (HYD)
Hyderabad is called the city of pearls, the city in modern time is considered one of the most liveable cities in India. The city is famous for its biggest Amazon office in the world, cementing its IT superiority. Hyderabad is world famous for its start up culture, creating small and medium enterprises as a result of the same. Some of the companies have grown to develop branches and subsidiaries in foreign countries such as India. Hyderabad is considered a planned city that has some of the most advanced infrastructures that can rival many western cities. Rajiv Gandhi International Airport is the only international airport that serves the Hyderabad city area. A huge Telugu speaking population lives in New York as employees, students, expats and so on, creating a huge market for the aviation industry to exploit. Taj Travel gives its customers an opportunity to book flight tickets in the convenience of their house.
Cheap Flights from New York to Hyderabad (JFK to HYD)
There is a large number of expats working in the United States especially in New York. Hyderabad is considered one of the largest cities in India that produce a lot of value added products to both domestic and international markets. New York is one of the largest cities in the United States and probably the world. New York has for some time dictated the flow of funds to and from various countries through its powerful currency dollar. Many New York based establishments have set up their subsidies in Hyderabad. The city has been ranked as one of the most business friendly cities in India to start operations. Hyderabad has been the gateway that many firms use to enter and tap large Indian single market. The city is a melting pot of different cultures, flavors, traditions and so on. The city has for many years rained as the fastest-growing metropolitan city in the country. The city is considered as a planned city, for its intelligent infrastructure and friendly government agencies. Starting a business in Hyderabad is a breeze. The city host a lot of ancient monuments that are timeless and furthermore tell the story of the great city.
FAQs for Booking JFK to HYD Flights
1. What are the documents required to carry while flying from JFK to HYD?
Passengers require a passport, appropriate visa, and return flights (If applicable). Take all the other necessary documents required to travel. If you are not sure about the same, call our trip expert to reconfirm the same.
2. Which are the popular airlines that operate JFK to HYD Flights?
Air India, Emirates, Etihad, Singapore Airlines are some of the most sort after airlines operating JFK to Hyderabad Flights.
3. Can someone book direct JFK to HYD Flights?
Call our expert ticketing staff to know about the possibility of direct flights between Jfk to Hyderabad.
4. Does Air India offer direct JFK to HYD Flights?
Call our experienced travel experts to know about Air India direct flights operating between JFk to HYD.
5. What is the baggage limit while flying from JFK to Hyderabad Flights?
The baggage limit depends on the flight and the tickets purchased by the passenger.
6. How long will an average flight take to travel from JFK to Hyderabad?
The average flying time between JFK and Hyderabad is close to 20 hours.
7. How much money can one carry while flying from New York to Hyderabad?
You are allowed to carry a maximum of $5000 along with you, while taking the New York to Hyderabad Flights.
8. Which is the best time to book flights from JFK to HYD?
March, April, May are the best times to book flights from JFK to Hyderabad.
9. How early should you be booking their flights from JFk to HYD?
Book your tickets 3 to 5 week in advance before the date of boarding. This can help you get the best price for your travel. Alternatively call our experts to know the best time to buy tickets.
10. How many airports does Hyderabad have?
Hyderabad has one main airport and the name of the airport is Rajiv Gandhi International Airport. The airport is world renowned for its hospitality.
Things to know before booking JFK to HYD Flights
Hyderabad is well renowned for its IT products. The city exports IT products to countries across the world.
Hyderabadi Biryani is world famous for its delicious texture, flavour and the quality of meat.
Hyderabad has so many palaces which have been converted into beautiful hotels. Try one day in them to feel like royalty.
The city is world famous for its delicious food.
Hyderabad is the capital of the state Telangana
Hyderabad has some of the best infrastructure available in the country.
Popular Air Routes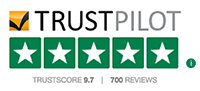 Best Prices Guaranteed
We always Guarantee you Travel for Less with the Best Price on Flights, Hotels & Vacations.
Satisfied Customers
We hold our values tight and we have Millions of Satisfied Customers Worldwide.
Exclusive Deals
Exclusive Airfare Contracts, and Insider Consolidator Deals which no one else can offer.
24X7 Support
Have a question? Need to plan itinerary? We're here to help. Our customer Service is available 24x7.
Superior Customer Service
Our Trip Experts are well versed and committed to provide you the best-in-class service in the quickest way.