Flights from Newark (EWR)
Newark, a city in New Jersey, U.S, is famous for its massive and humongous New Jersey Performing Arts Center (NJPAC). The presence of the NJPAC offers the city a big name and has helped the city witness many concerts and big shows. Many big names have appeared here. The city of Newark is served by Newark Liberty International Airport (EWR). The airport has changed a couple of names before settling on this one. If you are looking to find Newark to Hyderabad Flights, this place is the place to begin your search.
Flights to Hyderabad (HYD)
Hyderabad, the Indian Silicon Valley, is one of the fastest growing cities in the country. The city is a paradise for start-ups and other IT companies. With the presence of many institutes and big technological companies, the city is the perfect place for those who are in the IT sector. Other than this, historical monuments such as the Charminar and various ancient palaces in the city are huge tourist attractions. The city has only one airport and is Rajiv Gandhi International Airport (HYD). With thousands of flights every day, the city's airport is a busy airport.
Cheap Flights from Newark to Hyderabad (EWR to HYD)
The Newark to Hyderabad Flights cover a distance of 14022.21 km. the journey takes about 37 hours and some minutes. There are more than 25 flights that offer you connecting and direct flights to Hyderabad. American, United and many other airlines offer you this service.Book Cheap Flights from Newark (EWR) to Hyderabad (HYD) with Taj Travel.
Popular Air Routes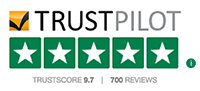 Best Prices Guaranteed
We always Guarantee you Travel for Less with the Best Price on Flights, Hotels & Vacations.
Satisfied Customers
We hold our values tight and we have Millions of Satisfied Customers Worldwide.
Exclusive Deals
Exclusive Airfare Contracts, and Insider Consolidator Deals which no one else can offer.
24X7 Support
Have a question? Need to plan itinerary? We're here to help. Our customer Service is available 24x7.
Superior Customer Service
Our Trip Experts are well versed and committed to provide you the best-in-class service in the quickest way.