Flights from Detroit (DTW)
Initially famous for its automotive industry, the city of Detroit is a beautiful one. Located in Michigan, the city is usually bustling with life and sounds. There are various places to visit in the city and many things to do. The presence of nature, as well as various kinds of museums, is one of the biggest attractions in the city. Detroit Metropolitan Airport (DTW) will offer you the Detroit to Hyderabad Flights without any problems. DTW is the only commercial airport in the city.
Flights to Hyderabad (HYD)
Wondering what to do in Hyderabad? Well, here is an idea, take a trip to the various eating joints here. If that is not your cup of tea, we suggest you plan a day for visiting the various historical places in the city. Cover Charminar, and Chowmahalla Palace. Then go and take a look at the various artefacts in the Salar Jung Museum. If this does not fill your wanderlust, try to go to the film city and make a day out of it. Rajiv Gandhi International Airport (HYD) is the only airport in the city. Bringing in many flights and taking various travelers to their destinations.
Detroit to Hyderabad Flights (DTW to HYD)
All Detroit to Hyderabad Flights covers a distance of 8,141 miles to get you to your destinations. With about 24 flights taking your from Detroit, you can find your flights easily. On an average, the flights take about 21 hours to reach. Among the many airline providers, Virgin Atlantic and Qatar Airlines are prominent names.
Popular Air Routes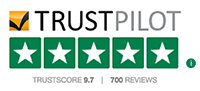 Best Prices Guaranteed
We always Guarantee you Travel for Less with the Best Price on Flights, Hotels & Vacations.
Satisfied Customers
We hold our values tight and we have Millions of Satisfied Customers Worldwide.
Exclusive Deals
Exclusive Airfare Contracts, and Insider Consolidator Deals which no one else can offer.
24X7 Support
Have a question? Need to plan itinerary? We're here to help. Our customer Service is available 24x7.
Superior Customer Service
Our Trip Experts are well versed and committed to provide you the best-in-class service in the quickest way.