Flights from Newark (EWR)
The city of Newark in New Jersey is one of the major cities in the country. Located close to New York, the Newark is a cultural neighbour to the city of New York. The New Jersey Performance Arts Centre is located here and contributes to the arts and theatre of Newark. A variety of landmarks like the Cathedral Basilica of the Sacred Heart, draw tourists from all over the globe. The airport within the city bounds of Newark is the Newark Liberty International Airport (EWR) from where all Newark to Ahmedabad Flights are scheduled their take off.
Flights to Ahmedabad (AMD)
Ahmedabad is often regarded as the town of Mahatma Gandhi as it served as a home base to his contribution of a nonviolent movement to the national struggle for freedom. The city is the largest in Gujarat and is also famous for its thriving textile industry that has flourished for longer than the country has been independent. The Sabarmati river runs across the city which extends to either side and comprises both banks of the river. The Sardar Vallabhbhai Patel International Airport (AMD) located at Ahmedabad is the gateway of the world into the city. All Newark to Ahmedabad Flights usually land in this airport.
Newark to Ahmedabad Flights (EWR to AMD)
All Newark to Ahmedabad Flights are set to cover a distance of 8249 miles. Airlines like Air India, Delta, Etihad and othershave scheduled flights taking off from Newark, en route to Ahmedabad with a minimum flight time of 18 hours.
Popular Air Routes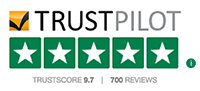 Best Prices Guaranteed
We always Guarantee you Travel for Less with the Best Price on Flights, Hotels & Vacations.
Satisfied Customers
We hold our values tight and we have Millions of Satisfied Customers Worldwide.
Exclusive Deals
Exclusive Airfare Contracts, and Insider Consolidator Deals which no one else can offer.
24X7 Support
Have a question? Need to plan itinerary? We're here to help. Our customer Service is available 24x7.
Superior Customer Service
Our Trip Experts are well versed and committed to provide you the best-in-class service in the quickest way.