Flights from Denver (DEN)
Denver, the capital city of the U.S state Colorado, is best known for its food. Although there are many other reasons to know Denver for, honestly, there is nothing better than the food offered here. With classic American food, you will fall in love with the various tastes of red chilli sauce with mustard. Different styles of foods and the varying menus for breakfast, as well as lunch, will blow your mind. Denver's Denver International Airport (KDEN) is the busiest airport, and you can find your Denver to Hyderabad Flights here. Apart from this Denver has other airports and they are- Erie Municipal Airport (KEIK), Rocky Mountain Metropolitan Airport (KBJC), Front Range Airport (KFTG) and Centennial Airport (KAPA).
Flights to Hyderabad (HYD)
If you think Hyderabad, the capital of Telangana, is only famous for its IT hub, then you're wrong! The presence of many kinds of foods in the city and the ancient Charminar are more than enough to drag anyone here. Other than this, if you are a fan of jewellery then, head over to ChaadBazaar, near Charminar. You will find many kinds and various varieties of bangles here! The city has only one commercial airport,and that is Rajiv Gandhi International Airport (HYD). Fly to various parts of the world via HYD.
Denver to Hyderabad Flights (DEN to HYD)
The Denver to Hyderabad Flights covers 8,478 miles in about 22 hours. Virgin Atlantic, Qatar Airways and many others make up for the more than 15 flights that take you to Hyderabad.
Popular Air Routes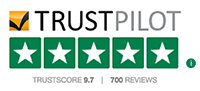 Best Prices Guaranteed
We always Guarantee you Travel for Less with the Best Price on Flights, Hotels & Vacations.
Satisfied Customers
We hold our values tight and we have Millions of Satisfied Customers Worldwide.
Exclusive Deals
Exclusive Airfare Contracts, and Insider Consolidator Deals which no one else can offer.
24X7 Support
Have a question? Need to plan itinerary? We're here to help. Our customer Service is available 24x7.
Superior Customer Service
Our Trip Experts are well versed and committed to provide you the best-in-class service in the quickest way.