Flights from Seattle (SEA)
As the largest city of Washington State in the United States of America, Seattle is a leading metropolitan and one of the most highly populated regions in the country. The Seattle Space Needle may be regarded as the icon of the city, which is also conspicuous in the skyline. Surrounded by water bodies, green lands and forests, Seattle is one of the leading hubs of industry with headquarters of Amazon and Microsoft located within its bounds. The main airport that serves this region is the Seattle-Tacoma International Airport (SEA), the largest in the Pacific Northwest. All Seattle to Trivandrum Flights are generally scheduled for their departure from this location.
Flights to Thiruvananthapuram (TRV)
Trivandrum is the colonial name of the city of Thiruvananthapuram, the capital of Kerala in south India. Located along the south-western coast of the country, the Kovalam and the Shankumugham beaches are primary attractions in the city. From the majestic Padmanabhaswamy Temple moulded in the Dravidian style to the colonial architecture of Kuthira Malika Palace associated with the royal Travancore family, Trivandrum is dotted with various landmarks which capture its history. The Trivandrum International Airport (TRV) connects the city and the surrounding areas to the rest of the world. All Seattle to Trivandrum Flights arrive at this destination.
Cheap Flights from Seattle (SEA) to Trivandrum (TRV)
The distance between Seattle in Washington and Trivandrum in Kerala may be estimated to be 8378 miles that all Seattle to Trivandrum Flights are required to cover. Scheduled flights are available under airlines like Emirates, KLM, Qatar, Singapore Airlines and others with a minimum flight time of 21 hours. Book Cheap Flights from Seattle (SEA) to Thiruvananthapuram (TRV) now
Popular Air Routes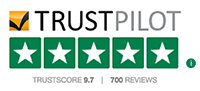 Best Prices Guaranteed
We always Guarantee you Travel for Less with the Best Price on Flights, Hotels & Vacations.
Satisfied Customers
We hold our values tight and we have Millions of Satisfied Customers Worldwide.
Exclusive Deals
Exclusive Airfare Contracts, and Insider Consolidator Deals which no one else can offer.
24X7 Support
Have a question? Need to plan itinerary? We're here to help. Our customer Service is available 24x7.
Superior Customer Service
Our Trip Experts are well versed and committed to provide you the best-in-class service in the quickest way.