Flights from Newark (EWR)
The city of Newark in New Jersey is both a geographical and cultural neighbor to the city of New York in the United States of America. The New Jersey Performance Arts Center is located in the city and defines the thriving culture through spectacular theatrical and dance performances. The Branch Brook Park offers stretches of greenery dotted with cherry trees. The Cathedral Basilica of the Sacred Heart begun in 1898 was built over decades and forms a major landmark in the city. All Newark to Trivandrum flights are scheduled to take off from the primary airport located within city limits, which is the Newark Liberty International Airport (EWR).
Flights to Thiruvananthapuram (TRV)
Trivandrum in Kerala is better known as Thiruvananthapuram and was dubbed by Mahatma Gandhi as the 'Evergreen City of India'. Located along the south-western coast of the country, the city is famous for the Kovalam and Shankumugham beaches. The Padmanabhaswamy Temple is majestic and is a fine example of Dravidian style of architecture. The Kuthira Malika Palace, on the other hand, shows traces of British colonial design. The Trivandrum International Airport (TRV) is the connection of the city and surrounding areas with the rest of the world. All Newark to Trivandrum Flights are scheduled to land here.
Cheap Flights from Newark to Trivandrum (EWR to TRV)
The distance between Newark and Trivandrum that all Newark to Trivandrum Flights are bound to cover may be estimated to be 8574 miles. Airlines such as Etihad, Emirates, Air India and others have scheduled flights from Newark to Trivandrum, with a minimum flight time of 19 hours and 5 minutes.Book Cheap Flights from Newark to Trivandrum with Taj Travel.
Popular Air Routes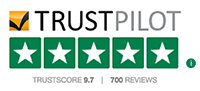 Best Prices Guaranteed
We always Guarantee you Travel for Less with the Best Price on Flights, Hotels & Vacations.
Satisfied Customers
We hold our values tight and we have Millions of Satisfied Customers Worldwide.
Exclusive Deals
Exclusive Airfare Contracts, and Insider Consolidator Deals which no one else can offer.
24X7 Support
Have a question? Need to plan itinerary? We're here to help. Our customer Service is available 24x7.
Superior Customer Service
Our Trip Experts are well versed and committed to provide you the best-in-class service in the quickest way.