Flights from Fort Lauderdale (FLL)
Fort Lauderdale, in the state of Florida, United States of America, is a city known for its beaches and boating canals. Navigating the Inter coastal Waterway via water taxis and boats is a novel experience for tourists. The Strip or the walkway along the shoreline is also a popular attraction. The walking trails and picturesque lagoon at the Hugh Taylor Birch State Park also attract visitors to the city. The primary airport serving Fort Lauderdale and surrounding areas is the Fort Lauderdale-Hollywood International Airport (FLL). All Fort Lauderdale to Trivandrum Flights depart from here.
Flights to Thiruvananthapuram (TRV)
The capital of the state of Karnataka in India, Trivandrum is the colonial name for the city of Thiruvananthapuram. Called the 'Evergreen City of India' by Mahatma Gandhi, the art galleries, and British colonial architecture are things to behold. The carved horses of the Kuthira Malika Palace in Trivandrum is a fine example of the architectural design prevalent during the rule of the Travancore royal family. Numerous art exhibitions in galleries like the Sri Chitra Art Gallery promote local Indian artists and paintings. The Trivandrum International Airport (TRV) connects the city of Trivandrum and the surrounding areas with the rest of the world. All Fort Lauderdale to Trivandrum Flights are scheduled to land here.
Cheap Flights from Fort Lauderdale (FLL) to Trivandrum (TRV)
Trivandrum in Kerala, South India is located at a distance of 9585 miles from Fort Lauderdale in Florida. Major airlines like Emirates, KLM, Qatar Airways, Virgin Atlantic and others have scheduled Fort Lauderdale to Trivandrum Flights, which require a minimum flight time of 20 hours and 40 minutes. Book Cheap Flights from Fort Lauderdale (FLL) to Thiruvananthapuram (TRV) now.
Popular Air Routes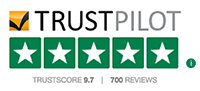 Best Prices Guaranteed
We always Guarantee you Travel for Less with the Best Price on Flights, Hotels & Vacations.
Satisfied Customers
We hold our values tight and we have Millions of Satisfied Customers Worldwide.
Exclusive Deals
Exclusive Airfare Contracts, and Insider Consolidator Deals which no one else can offer.
24X7 Support
Have a question? Need to plan itinerary? We're here to help. Our customer Service is available 24x7.
Superior Customer Service
Our Trip Experts are well versed and committed to provide you the best-in-class service in the quickest way.