Flights from Dallas (DFW)
Dallas is a major metropolitan city and one of the most populated areas in the state of Texas in the United States of America. The Nasher Sculpture Centre located here has some of the best modern sculptures on display. Technology and art meet in the spirit of syncretism in the city. The White Rock Lake and the Botanical Gardens attract tourists and a panoramic view of the city may be available from the iconic Reunion Tower. The primary airport is the Dallas/Fort Worth International Airport (DFW) which is the ideal place where from to board Dallas to Jaipur Flights. There are two other airports in the Dallas region, the Dallas Love Field Airport (DAL) and the Dallas Executive Airport (RBD).
Jaipur is the capital of Rajasthan, the largest state in India. Built from pink sandstone, the city has earned the popular nickname of the 'Pink City' for the older parts of the town. Believed to have been built in 1727, there are a number of palaces in the city that adorn the city and place it in the cultural landscape of Rajasthan. The elephant ride to Amer Fort is also one of the major attractions that draw tourists to the city. The Jaipur International Airport (JAI) was declared the best airport in the world in 2015 and 2016 by the Airport Council International, in the 2 million to 5 million passenger count. All Dallas to Jaipur Flights are scheduled for arrival in this location.
Cheap Flights from Dallas to Jaipur (DFW to JAI)
Jaipur in India is located at a distance of 8279 miles from Dallas in Texas, USA. Major airlines like United, Jet Airways, Air India and others have Dallas to Jaipur Flights, with a minimum flight time of 25 hours and 25 minutes. Book Cheap Flights from Dallas (DFW) to Jaipur (JAI) with Taj Travel. Book cheap flights from Dallas (DFW) to Jaipur (JAI) now.
Popular Air Routes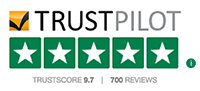 Best Prices Guaranteed
We always Guarantee you Travel for Less with the Best Price on Flights, Hotels & Vacations.
Satisfied Customers
We hold our values tight and we have Millions of Satisfied Customers Worldwide.
Exclusive Deals
Exclusive Airfare Contracts, and Insider Consolidator Deals which no one else can offer.
24X7 Support
Have a question? Need to plan itinerary? We're here to help. Our customer Service is available 24x7.
Superior Customer Service
Our Trip Experts are well versed and committed to provide you the best-in-class service in the quickest way.