Flights from Boston (BOS)
Surrounded by history, Boston has a large part to play in the independence of the country form the British. Famous for the Boston Tea Party, which we still find a reference in our history books, the city has much to offer. However, in terms of history, the city and every corner of the city has something new for you to learn from. With Logan International Airport (BOS), Manchester-Boston Regional Airport (KMHT), T. F. Green Airport (KPVD) and Worcester Regional Airport (KORH), BOS is the busiest and the largest of them. Find your Boston to Kochi Flights here.
Kochi, sometimes also known as Cochin, has been one of the major port cities in the Southern part of India. Kochi Fort is one of the first and the largest forts that opened ways to international trade in India. Following this, many other places in the city and the country opened up which helped trade and commerce to flourish. Served by only Cochin International Airport (COK), the city helps you get to any place in India or in any other country from here.
Cheap Flights from Boston to Kochi (BOS to COK)
Covering a distance of 7,871 miles, the Boston to Kochi Flights take about 17 to 18 hours. With over 15 flights that offer you the service of getting to Koch, most of the flights are connecting flights. Multiple airlines, such as Etihad, Emirates, Qatar Airlines are among those airlines that offer you a flight to Kochi. Book cheap flights from Boston to Kochi now.
Popular Air Routes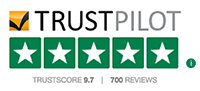 Best Prices Guaranteed
We always Guarantee you Travel for Less with the Best Price on Flights, Hotels & Vacations.
Satisfied Customers
We hold our values tight and we have Millions of Satisfied Customers Worldwide.
Exclusive Deals
Exclusive Airfare Contracts, and Insider Consolidator Deals which no one else can offer.
24X7 Support
Have a question? Need to plan itinerary? We're here to help. Our customer Service is available 24x7.
Superior Customer Service
Our Trip Experts are well versed and committed to provide you the best-in-class service in the quickest way.