Flights from Dallas (DFW)
Dallas is the most populous city in the Dallas-Fort worth Metroplex, which is the fourth largest metropolitan area in the USA. With beautiful architecture, Dallas offers a fun time when you vacation there. The food is finger licking good and the city is sure to leave you in awe! Dallas-Fort worth International Airport (DFW) is located in the Metroplex itself. It covers the areas of Grapevine, Irving, Euless, Coppell, Dallas County and Tarrant County. With more than 229 destinations served, you are surely going to find your Dallas to Mumbai Flights easily!
The city of dreams, Mumbai is the finance hub of India. A lot of people from all over the country come to Mumbai in search of employment and which is what has made Mumbai one of the most populous cities in India. With a lot beautiful sights to see, Mumbai also has some of the greatest shopping experiences to offer. From street shopping at Crawford Market to eating in the famous Khao Gully, Mumbai is the city you must visit! Mumbai's Chhatrapati Shivaji International Airport is the second largest and the second busiest airport of the country. With a record of passenger traffic of 45.8 million in the previous year, Chhatrapati Shivaji International Airport is sure to take you to get the tickets for Dallas to Mumbai Flights!
Cheap flights from Dallas to Mumbai
Dallas and Mumbai – both the places are famous and are the centers of business, technological, governmental and cultural aspects in the respective countries. Both these places are metropolitan areas that have an ample number of job prospects in almost every field. Apart from jobs, business prospects and funding are also flourishing. All these reasons account for an extremely heavy footfall in the public transportation areas, including airports. Further, both Dallas and Mumbai are starting points of excellent vacation in the respective countries. Being massive activity centers, both places have busy and large airports.
If you have a journey on this route or are planning to take a vacation, you must be searching for cheap flights from Dallas to Mumbai. With Taj Travel at your disposal, you can end your search and find the best assortment of cheap flights on the route. With a sterling experience of more than two decades in the travel industry, Taj Travel is a name synonymous to quality and customer-oriented travel.
So, join hands with us and never miss a cheap flight on any route!
Compare and get best flights from Dallas to Mumbai
Make the most of the online flight bookings with the comparison tool on Taj Travel. The tool allows you to choose the best flights from the whole listing as per the criteria are chosen by you. All you have to do is enter the details and get the results. Need a last-minute flight from Dallas to Mumbai, but worried over the ripping prices? Got a cheap flight deal that requires two days to complete the travel? Want to check which deal is the best for your travel scenario? We have a solution to all these.
Compare the flights and their prices online and never make a booking mistake again. Take a pick from the best listing of cheap flights from Dallas to Mumbai and get the best value out of every buck you invest.
At Taj Travel, we believe in making traveling and journeys better for every person and every budget.
The right time to book your flight from Dallas to Mumbai
If you are planning to enjoy a vacation in Mumbai, the best season starts from mid-September and ends in March. During this time, Mumbai is teeming with life and vigor. The festive season is starting, and the weather becomes cool. So, exploring and activities – there is no problem at all! Plan your vacation well in advance and make the bookings right NOW! The festive season flights are expensive and crowded. So, check the listing of cheap flights from Dallas to Mumbai and book the tickets now on Taj Travel. Don't waste time browsing the other places or listening to the doubts in your mind. A good deal might slip out of your hands!
For all the other purposes, the best time is when you want to travel. At Taj, we believe that the seasonal discounts are elusive and misleading. Hence, we offer an assorted list of cheap flights from Dallas to Mumbai at all times. We are never devoid of offers and deals. This is what makes us unique from the other competitors.
Popular flights from Dallas to Mumbai
Dallas to Mumbai route is a busy one, and there is an ample number of options to choose from. Find the list of the most popular flights on the route that have been awarded for excellence in customer satisfaction and quality of service. Taj Travel offers flights from all the popular carriers. So, at Taj, quality and savings go hand in hand.
Some popular flights from Dallas to Mumbai are:
Lufthansa
United Airlines
Atlantic
Emirates
Delta Airlines
Qatar Airways
American Airlines
British Airlines
KLM Royal Dutch
Air France
Cathay Pacific
Air Canada
All these names have an excellent reputation and feature in the list of cheap flights from Dallas to Mumbai.
We offer a carefully compiled list of cheap flights that come without any compromise on quality and customer satisfaction. So, make a choice that suits your requirements and preferences. Layover, duration, arrival time, departure time, price, seat, legroom, food, cabin weight, services, and any other criterion – Taj has got it all covered!
Things you should know while booking your flight from Dallas to Mumbai
Flight Booking requires skills. Right from choosing the carrier to planning time and choosing services – the choices determine the experience of your journey. Read some tips to make online flight booking a win-win deal at all times.
Never ever compromise on quality, while booking the flights from Dallas to Mumbai. The journey is a long one, and you have to sit for a long time. You can bear with some extra expenses; but not with poor services.
Book your flight ONLY via the reputed websites. Don't fall prey to scams and frauds just because you see the tag 'cheap'.
Subscribe to Taj Travel newsletters and never let a good deal pass by. Never pay more when you can enjoy cheaper bookings. Get a heads-up for the offers and plan your journey like a pro!
Book cheap flights after checking the other conditions, such as duration of the flight, layover, cabin services, food, cabin baggage, and heavy baggage details, etc.
Make flight booking easier with Taj Travel, where all you have to do is choose a flight. The team at Taj tirelessly works to compile a list of the best flights for all the travelers. We believe in making travels easier on your pockets and legs. Every day we establish new standards in client satisfaction and quality of service. And every happy testimonial brings us the motivation to surpass our goals.
A commendable work ethic that keeps the customer as the focal point of every flight offer, Taj is the best partner in all your travel endeavors. Choose Taj Travel and find journeys that are exciting and fit right into your pockets!
Popular Air Routes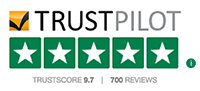 Best Prices Guaranteed
We always Guarantee you Travel for Less with the Best Price on Flights, Hotels & Vacations.
Satisfied Customers
We hold our values tight and we have Millions of Satisfied Customers Worldwide.
Exclusive Deals
Exclusive Airfare Contracts, and Insider Consolidator Deals which no one else can offer.
24X7 Support
Have a question? Need to plan itinerary? We're here to help. Our customer Service is available 24x7.
Superior Customer Service
Our Trip Experts are well versed and committed to provide you the best-in-class service in the quickest way.