Flights from Philadelphia (PHL)
Philadelphia is the largest city in the Commonwealth of Pennsylvania. The city has a lot of different experiences to offer when it comes to tourism. Located by the rivers Delaware and Schuylkill, the city is closer to nature as well. It is also the home city of the world famous bridge, the Ben Franklin Bridge. Philadelphia is a perfect blend of development and nature. The Philadelphia International Airport acts as a major hub for airlines such as UPS airlines, American Airlines and many more such. It serves the metropolitan area of the city of Delaware Valley. You will easily get your Philadelphia to Mumbai Flights here.
Famous for being the homeland of Bollywood, Mumbai is the 'city of dreams' as people from all parts of the world come here in search of jobs. The city has a great blend of history, modernization and economic development. The city of Mumbai offers a whole lot of new experiences each time you come here. With numerous shopping spots and eateries, Mumbai will give you the taste of authentic Maharashtrian cuisine but you will also have a lot of other options available to you. The Chhatrapati Shivaji Airport of the city of Mumbai is the second largest and the second busiest airport in the country, preceded by the Indira Gandhi International Airport of Delhi. The airport sees a lot of international traffic on a daily basis and acts as a hub for a lot major airlines in India.
Cheap Flights from Philadelphia to Mumbai (PHL to BOM)
With 21 flights daily, you can easily find your Philadelphia to Mumbai Flights without any problems. There are direct as well as indirect flights available which cover a distance of 7863 miles in 18 hours and 25 minutes! Book your tickets now. Book Cheap Flights from Philadelphia (PHL) to Mumbai (BOM) with Taj Travel. Philadelphia has recently developed itself into a startup powerhouse. The city has generated a vibrant culture of enterpreneurship. The city has a large number of migrant population especially Indians. These Indians have taken up a lot of jobs, that includes being Doctors, Advocates, politicians, business man and so on. Philadelphia offers furtile soil for both young and old to be who ever they want to be. The recent increase in the number of Indian migrants to the city has created a demand for flight tickets to India, especailly Mumbai. Philadelphia offers some of the best infrastructure avavilable for businesses and individuals to grow and expand and achieve thier full potential. Taj Travel offer cheap flights tickets for people who wish to travel from Philadelphia to India. Fly cheap with Taj travel.
FAQs for Booking Philadelphia to Mumbai Flights
1. What is the best time to book flights from PHL to Mumbai?
February, March,and April are the best time to buy flight tickets from PHL to BOM.
2. What is the weather in Mumbai like throughout the year?
Mumbai experiences tropical, wet and dry climate. Having an umbrella can really help.
3. Which is the best airport for PHL to Mumbai flight?
Philadelphia International Airport is the best airport to board PHL to BOM Flights.
4. How many cheap flights operate from PHL to Mumbai daily?
To know the exact number of flights available from PHL to BOM can be found in Taj Travel website.
5. What is the time duration taken for flights traveling from PHL to Mumbai?
It takes an average of 18 hours to fly from PHL to BOM.
6. What is the distance traveled by Philadelphia to Mumbai flights?
13680 kilometers is the distance traveled by a flight starting from PHL to BOM.
7. Which are the airlines that operate flights from Philadelphia to Mumbai?
The airlines that operate flights between PHL to BOM include companies like British Airways, Qatar Airways, United Airways, Emirates and Singapore Airways, Lufthansa Airways.
8. How many direct PHL to Mumbai flights are available in a day?
Call our trip expert to know the exact number of flights that operate between PHL and BOM.
9. What is the population of Mumbai?
The population of Mumbai is 18 million as of 2019, still growing.
10. What is the price for flights operating between Philadelphia and Mumbai?
Call our trip experts to know the exact price for Philadelphia to Mumbai flights.
What do you need to know before booking Philadelphia to Mumbai flights
Mumbai is home to the largest number of Millionaires and Billionaires in India.
Mumbai is called The City of Dreams.
Mumbai airport, Chhatrapati Shivaji International Airport is one of the busiest airports in the world.
Mumbai is also known as The City that Never Sleeps.
Mumbai is the capital of Maharashtra State.
Mumbai is the industrial and commercial capital of India.
Popular Air Routes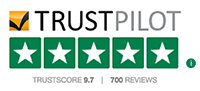 Best Prices Guaranteed
We always Guarantee you Travel for Less with the Best Price on Flights, Hotels & Vacations.
Satisfied Customers
We hold our values tight and we have Millions of Satisfied Customers Worldwide.
Exclusive Deals
Exclusive Airfare Contracts, and Insider Consolidator Deals which no one else can offer.
24X7 Support
Have a question? Need to plan itinerary? We're here to help. Our customer Service is available 24x7.
Superior Customer Service
Our Trip Experts are well versed and committed to provide you the best-in-class service in the quickest way.