Flights from Dallas (DFW)
Dallas is a major metropolitan city in the state of Texas in the United States of America. In this city, the commerce and culture meet in an ambiance of technology and art. The Nasher Sculpture Centre houses various pieces of modern sculpture. There is an Arts District, where the Dallas Museum of Art and the Crow Collection of Asian Art is enthralling to any eye that beholds it. There are three main airports in the Dallas area. They are the Dallas Love Field Airport (DAL), the Dallas Executive Airport (RBD), Dallas/Fort Worth International Airport (DFW). The primary airport which is the ideal place to board Dallas to Kolkata Flights is the Dallas/Fort Worth International Airport.
The city of Kolkata is located in the banks of the river Ganga in the state of West Bengal, India. Endowed with a culture and language particular to the area, the city has produced many Nobel Laureates like Satyajit Ray, Rabindranath Tagore and Amartya Sen across generations. The intellectual hub of the country, Kolkata attracts many tourists to experience both sides of India- the noble and the squalid. The airport in Kolkata that connects the city with the rest of the world is the Netaji Subhas Chandra Bose International Airport (CCU). All Dallas to Kolkata Flights will land in the runways within the premises.
Cheap Flights from Dallas to Kolkata(DFW to CCU)
Dallas and Kolkata make a duo that is the center of industrial development, IT, business, infrastructure, and tourism. Both of these places offer amazing business opportunities when it comes to the modern business world and start-ups. There are many offices and multinational corporations that call for huge traffic and footfall in both places. There are many expats and migrants living there form a consistent flyer group in these countries. Consequently, air traffic is immense. Dallas Airport is the largest, and the busiest airport in the world and Kolkata Airport is also one of the busiest airports in India.
For all the flyers on this route, Taj Travel offers a selection of cheap flights from Dallas to Kolkata. The list of cheap flights is inclusive of some of the most reputed carriers in the world that have been awarded for excellence and quality of service. Taj Travel is an excellent service provider in the travel industry with an experience of more than three decades. With a fantastic service portfolio covering all the aspects of traveling, the team at Taj Travel has been working tirelessly to make by air cheaper, better, more customizable and well-suited to every budget type. So, traveling for vacation or business; visiting family or sister concern of your company; going on a corporate tour or any other kind of traveling – Taj Travel offers cheap flights from Dallas to Kolkata for all intents and purposes.
Compare and get Best Flights from Dallas to Kolkata
One way to find cheap flight deals is to browse the internet. And, the other way which is obviously smarter and better is to use the comparison tool offered by Taj Travel. All you have to do is enter the dates and routes of your journey. The flight results will appear, which can, in turn, be compared. So choosing from all the deal options gets easier, with Taj at your disposal.
Further, what makes the listing here the best of all the other places is the fact that we don't compromise over quality. An air journey comes with the obligation of sitting and staying confined in one place for many hours. So, just for the sake of keeping it cheaper, one just cannot compromise with the quality of service. Most of the cheap flights come with an extremely long layover at some random airport. Many deals come without food or restrictions on luggage. However, we, at Taj travel, have established harmonious and influential tie-ups with most of the carriers in the world.
This is why, when it comes to Taj, it is always easy to find cheap flights from Dallas to Kolkata; that can be compared on various parameters and are offered without any compromise on quality and comfort.
Right Time to book your Flight from Dallas to Kolkata
The right time to book your flight tickets varies from person to person. This is because every person travels with a different purpose in mind. However, to cater to this spectrum of diverse purposes of air travel, Taj travel is ready at all times. We readily offer cheap flights from Dallas to Kolkata throughout the year so that you can travel whenever you want without burning your pockets.
Still, to make the process of online ticket booking a better and money-wise decision, you can refer to the following section.
If you are traveling for vacation, the best time to visit Kolkata is from October to February. The weather is pleasantly cool and the festive season is on full throttle. You can also plan your vacation around Durga Pooja to witness one of the most iconic festivals of the city. The entire city transforms into a brilliantly colored canvas of lights and festivities.
In case you are traveling for business purposes, you just don't have any control over the timeline. So, logon to Taj travel and find a list of cheap flights from Dallas to Kolkata for your journey.
If the purpose of your air journey is visiting your family back home, worry not! We offer deals on flights throughout the year. And, if these are still not suiting your budget, wait for the festive season to begin!
So, with Taj at your disposal, any time and every time is the right time to book your flight from Dallas to Kolkata.
Popular Flights from Dallas to Kolkata
Dallas to Kolkata is a busy route that comes with lots of carriers to choose from, and Taj offers cheap flights on almost all of them. Some of the most notable airlines that have been awarded because of excellence and quality of service, and offer services on this route are as follows:
Qatar Airways
Delta Airlines
United Airlines
Emirates
Cathay Pacific
American Airlines
Air India
Korean Air
We curate a list of cheap flights from Dallas to Kolkata from most of these airlines at all times. Moreover, you can compare these flights to make a better choice.
We advise checking the flight duration, food, baggage allowance, and layover details before making the final payment and while comparing the flights. This way, you can plan your journey in a better way.
Things you should know while booking your flight from Dallas to Kolkata
Planning and air journey and booking flights for the same is a daunting task. You have to take many parameters under consideration so as to avoid making any mistakes. To make every air journey a fantastic experience for our customers, we are sharing some important pointers. Keep them in mind while booking the flight.
Always choose a reputed traveling partner. Always remember that cheap flights from Dallas to Kolkata should not come at the cost of comfort and quality.
Don't forget to check the minor details such as layover duration and countries; baggage allowance and food, etc.
Never miss a good deal when it comes across your search and doesn't forget to subscribe to our public information channel to make the most of all the offers.
Rest, join hands with Taj Travel and make the most of your air journeys!
Popular Air Routes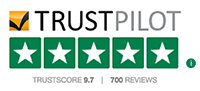 Best Prices Guaranteed
We always Guarantee you Travel for Less with the Best Price on Flights, Hotels & Vacations.
Satisfied Customers
We hold our values tight and we have Millions of Satisfied Customers Worldwide.
Exclusive Deals
Exclusive Airfare Contracts, and Insider Consolidator Deals which no one else can offer.
24X7 Support
Have a question? Need to plan itinerary? We're here to help. Our customer Service is available 24x7.
Superior Customer Service
Our Trip Experts are well versed and committed to provide you the best-in-class service in the quickest way.