Flights from Dallas (DFW)
A major metropolitan city in the state of Texas, Dallas is one of the most culturally sound and technologically developed cities in the United States of America. The commercial and the cultural intermingle at various locations of the city. The Nasher Sculpture Centre in Dallas houses various pieces of modern sculpture that is a treat to look at. The Arts District itself, where the Dallas Museum of Art is located, is home to the Crow Collection of Asian Art that captures any eye that looks upon it. The three main airports in the region are the Dallas Love Field Airport (DAL), the Dallas Executive Airport (RBD), Dallas/Fort Worth International Airport (DFW), of which the last one is the busiest and most important. All Dallas to Bangalore Flights are scheduled for take off from here.
Flights to Bangalore (BLR)
Bangalore is a capital city of the southern state of Karnataka in India. As the leading metropolitan in terms of technology, residents from all over the country flock to the city to earn their livelihood and further develop the infrastructure there. The city has its history in landmarks such as the Bangalore Palace and Tipu Sultan's Summer Palace, but it is also famous for its restaurants and night life. To any tourist, therefore, the city has much to offer. The Kempegowda International Airport located in Bangalore is spread across 4000 acres of land and is where all Dallas to Bangalore Flights are scheduled to land.
Cheap Flights from Dallas to Bangalore (DFW to BLR)
The distance between Dallas in Texas and Bangalore in Karnataka may be roughly around 9248 miles. Airlines like Delta, Qatar, Emirates and others have scheduled Dallas to Bangalore Flights with a minimum flight time of 20 hours and 30 minutes. Book Cheap Flights from Dallas to Bangalore with Taj Travel.
Popular Air Routes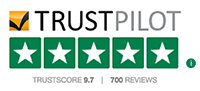 Best Prices Guaranteed
We always Guarantee you Travel for Less with the Best Price on Flights, Hotels & Vacations.
Satisfied Customers
We hold our values tight and we have Millions of Satisfied Customers Worldwide.
Exclusive Deals
Exclusive Airfare Contracts, and Insider Consolidator Deals which no one else can offer.
24X7 Support
Have a question? Need to plan itinerary? We're here to help. Our customer Service is available 24x7.
Superior Customer Service
Our Trip Experts are well versed and committed to provide you the best-in-class service in the quickest way.