Flights from Dallas (DFW)
One of the biggest and the most populated cities of the U.S, Dallas is a hub for business and tourists. The city has many attractions and helps you find peace here. Head over to the local joints here to enjoy the food locals do and help enjoy the city even better. Find the best attractions in the city as per your tastes and make a memorable day out of the city. Dallas/Fort Worth International Airport (DFW), the only airport in the city brings in international and domestic flights, including Dallas to Kochi Flights.
Kochi is one of the most beautiful places in the southern part of India. Working closely with many other countries in ancient times, the city used to be a hub for trade. However, in the more recent times, the city is mainly known for its natural beauty, local food and the peace it offers. Head over to Kochi to feel happy and explore the old forts. Served by only Cochin International Airport (COK), the airport is quite busy all the time. Operating and bring in all kinds of international and national travelers, the airport helps you find your Dallas to Kochi Flights easily.
Cheap Flights from Dallas to Kochi
Dallas Fort Worth is one of the biggest centers of activity in the world and is also home to the biggest and the busiest airport in the world. Offering flights from all the airlines to almost all the routes in the world, it represents the huge number of footfall and the scale of development it experiences. It is also home to many expats, international citizens, migrants and people from almost every part of the globe. Similarly, Kochi is an important coastal town of India that enjoys the status of being a vital part of the center of cultural, industrial, tourist and historical importance. Further, both the places host a huge amount of traffic between themselves. Hence, at a given time, one can find many people traveling from Kochi to Dallas and vice versa.
For all the people traveling on this route, Taj Travel offers a comprehensive and all-inclusive list of cheap flights from Dallas to Kochi. The list comprises all the reputed names from the airlines industry and is readily available at all times. Working in the travel sector for more than three decades enriched us with an unsurpassable experience and a deep understanding of the various parameters driving this industry. So, festive or urgent; official or private; and cheapest without compromising on the quality – the list of cheap flights from Dallas to Kochi is the best one you can lay your hand upon!
Compare and get Best Flights from Dallas to Kochi
We, at Taj Travel, aspire to offer a service portfolio that makes our customers feel privileged and cared for. Thus, a mere compilation of cheap flights is not all we provide. We also offer an amazing comparison tool that allows you to compare various flights on a different basis. So, choosing the best among the list becomes easier.
At Taj Travel, cheap is not synonymous with poor-quality. In these past years, we have developed influential tie-ups with many airlines that call for releasing some of the most affordable ticket prices. Moreover, we allow our customers to make a choice based on an intelligent and logical inference withdrawn from the comparison tool. So, prices, food, duration, layover, carrier, baggage allowance, and all the other parameters can be readily checked and utilized to make the final choice. So, never compromise even when it comes to the deals and offers.
Join hands with Taj Travel and choose the best of all the cheap flights from Dallas to Kochi.
Right Time to book your Flight from Dallas to Kochi
Just like no single service is perfect for the entire set of customers, no SINGLE day or month can be the RIGHT TIME to book your flights. Though the family visits; festive celebrations; business travels and pre-fixed corporate tours are planned; there are many travel purposes that can never be planned. Some urgent situations at work and family require immediate traveling. Similarly, a vacation can come as a surprise plan that might not give you enough time to plan the ticket bookings. You have to book the flights at short notice which might not allow the luxury of booking cheap flights from Dallas to Kochi.
Therefore, to cater to the diverse and huge sector of the traveling industry, Taj Travel offers an assortment of cheap flights at all times. So, all you have to do is log on to the website and take a pick from the available lucrative offers.
However, to make the planning of journeys easier, we are offering some information that will prove helpful for booking the tickets.
If you are planning to enjoy a nice beach vacation at Kochi, you can choose to travel in between October and February. In fact, March month is also good to plan your vacation as the major tourist rush is gone and accommodations also become cheaper. March end marks the beginning of summers in Kochi. So, you can plan your travel accordingly and choose the cheap flights from Dallas to Kochi from the list mentioned here.
If you are planning to visit Kochi in the festive season, so as to visit your families or to enjoy the vibrant festivals of the region, you can plan your travel in between October and February.
The team at Taj Travel will make sure that you never miss any deal and offers a number of cheap flights to choose from.
Popular Flights from Dallas to Kochi
As the route from Dallas to Kochi is fairly busy, the customers can find a number of reputed airlines offering flights on the route. Find some of the most notable names in the following section. All these have been awarded for excellence and quality of service. Taj Travel offers deals and discounts for almost all of the names mentioned below:
Gulf Air
Qatar Airways
Emirates
Air India
United Airlines
Etihad Airways
American Airways
Air France
Malaysian Airlines
Vistara
British Airways
At Taj Travel you can find a list of cheap flights from Dallas to Kochi from almost all of the reputed airlines. The offers vary from time to time and become even better during the festive months. So, finding a cheap flight becomes easier and better with Taj at your disposal.
Things you should know while booking your flight from Dallas to Kochi
Make the most of your online ticket booking experience with the tips and pointers mentioned below. All these tips will offer perfect assistance to you when it comes to spotting the right deal and making the best use of it.
Never ever compromise with the quality of service and reputation of the website with which you are planning to book the tickets. This way, you can avoid making mistakes.
Always look for the other parameters such as food, baggage allowance, flight duration, layover details and set location, etc. Always remember, Dallas to Kochi is a long journey, and you will never want to spend it lamenting your seat location and quality of services.
Choose Taj Travel, choose quality and enjoy comfortable journeys!
Popular Air Routes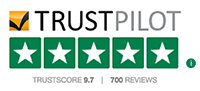 Best Prices Guaranteed
We always Guarantee you Travel for Less with the Best Price on Flights, Hotels & Vacations.
Satisfied Customers
We hold our values tight and we have Millions of Satisfied Customers Worldwide.
Exclusive Deals
Exclusive Airfare Contracts, and Insider Consolidator Deals which no one else can offer.
24X7 Support
Have a question? Need to plan itinerary? We're here to help. Our customer Service is available 24x7.
Superior Customer Service
Our Trip Experts are well versed and committed to provide you the best-in-class service in the quickest way.