Flights from Fort Lauderdale (FLL)
Fort Lauderdale, in the state of Florida is a city in the United States of America that is famous for its beaches, and canals used for the purpose of boating. Tourists in Fort Lauderdale never run out of things to do or places to visit and the Hugh Taylor Birch State Park with its walking trails and lagoon is one of the most popular destinations in the city. The beaches are dotted with upscale restaurant bars providing great food, quality liquor and unparalleled hospitality to people visiting the city. The Fort Lauderdale-Hollywood International Airport (FLL) is the primary airport within city limits. All Fort Lauderdale to Ahmedabad Flights have their scheduled take off from here.
Flights to Ahmedabad (AMD)
Located in the western region of India, the city of Ahmedabad is the largest city in the state of Gujarat. The Sabarmati river runs through the heart of the city and the Sabarmati Ashram, with its association with Mahatma Gandhi and his non-violent movement in the struggle for independence, reflects the ethos of the city. Amidst the bustling old-town charm, several green spaces like the Law Garden offers a necessary retreat into nature. The Ahmedabad airport is officially known as the Sardar Vallabh bhai Patel International Airport (AMD) that serves as a gateway to Ahmedabad for people visiting from all over the world. All Fort Lauderdale to Ahmedabad Flights are scheduled to land in the premises.
Fort Lauderdale to Ahmedabad Flights (FLL to AMD)
All Fort Lauderdale to Ahmedabad Flights must cover a distance of 8576 miles. Multiple airlines like Emirates, United, Jet Airways and others have scheduled flights from Fort Lauderdale to Ahmedabad, with the minimum flight time being 20 hours and 25 minutes.
Popular Air Routes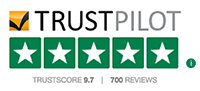 Best Prices Guaranteed
We always Guarantee you Travel for Less with the Best Price on Flights, Hotels & Vacations.
Satisfied Customers
We hold our values tight and we have Millions of Satisfied Customers Worldwide.
Exclusive Deals
Exclusive Airfare Contracts, and Insider Consolidator Deals which no one else can offer.
24X7 Support
Have a question? Need to plan itinerary? We're here to help. Our customer Service is available 24x7.
Superior Customer Service
Our Trip Experts are well versed and committed to provide you the best-in-class service in the quickest way.