Flights from Orlando (MCO)
Orlando is a city in Florida in the United States of America and is the third most populous region in the state. Known across the world as the city with best amusement parks, Orlando does not disappoint on that front. The Walt Disney World at Orlando is set apart from other destinations with its Magic Kingdom and Epcot Park. The Universal Orlando is a special treat for anyone who is a fan of the Harry Potter franchise. The Orlando International Airport (MCO) is the major airport in the area from where all Orlando to Jaipur Flights take off for the journey.
The city of Jaipur was founded in 1727, built by Jai Singh II from pink sandstone and the dominant colour scheme earned the name 'Pink City.' Today Jaipur stands as the tenth most populous city in India and the state capital of Rajasthan. The city is also a gateway to Indian tourism, and specifically for those who wish to explore Rajasthan in more detail. The Jaipur International Airport (JAI) is one of the major airports in the category of two to five million passengers. All Orlando to Jaipur Flights land in the premises of this airport.
Cheap Flights from Orlando (MCO) to Jaipur (JAI)
The distance between Orlando and Jaipur is a long one with 8312 miles in between them. Scheduled Orlando to Jaipur Flights are available under trusted airlines like Etihad, Jet Airways and others and the minimum flight time required is 24 hours and 45 minutes. Book Cheap Flights from Orlando (MCO) to Jaipur (JAI) now.
Popular Air Routes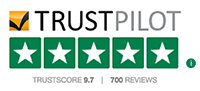 Best Prices Guaranteed
We always Guarantee you Travel for Less with the Best Price on Flights, Hotels & Vacations.
Satisfied Customers
We hold our values tight and we have Millions of Satisfied Customers Worldwide.
Exclusive Deals
Exclusive Airfare Contracts, and Insider Consolidator Deals which no one else can offer.
24X7 Support
Have a question? Need to plan itinerary? We're here to help. Our customer Service is available 24x7.
Superior Customer Service
Our Trip Experts are well versed and committed to provide you the best-in-class service in the quickest way.