Flights from Orlando (MCO)
The city of Orlando in central Florida is the seat of Orange County in the United States of America. The city is known particularly for its amusement parks and theme parks. The Walt Disney World at Orlando has the Magical Kingdom and the Epcot Park. The Universal Orlando offers a treat for all fans of the Harry Potter franchise. The fountain at Lake Eola is may be regarded as the icon of the city that has earned the nickname 'The City Beautiful' for Orlando. The Orlando International Airport (MCO) is the major airport located within city limits from where all Orlando to Trivandrum Flights are scheduled to depart.
Flights to Thiruvananthapuram (TRV)
Trivandrum, better known as Thiruvananthapuram, is the capital of the state of Kerala in south India. Categorised as a Tier-II city by the government of India, Trivandrum has a rapidly growing technology scene. The city is the largest software exporter of the state and a hub of information technology of south India. With a growing economy and a growing population, the city is set to a leading industrial center in the years to follow. The Trivandrum International Airport (TRV) connects Trivandrum and the surrounding areas with the rest of the world. All Orlando to Trivandrum Flights are scheduled to land here.
Cheap Flights from Orlando to Trivandrum (MCO to TRV)
Orlando in the USA is separated by a distance of 9490 miles from Trivandrum in Kerala, India and the minimum flight time required to cover this journey is 24 hours and 47 minutes. Scheduled Orlando to Trivandrum Flights are available under trusted airlines like Emirates, Qatar, Virgin Atlantic, Etihad, KLM, and others. Book Cheap Flights from Orlando (MCO) to Thiruvananthapuram (TRV) now.
Popular Air Routes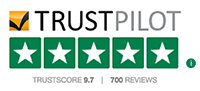 Best Prices Guaranteed
We always Guarantee you Travel for Less with the Best Price on Flights, Hotels & Vacations.
Satisfied Customers
We hold our values tight and we have Millions of Satisfied Customers Worldwide.
Exclusive Deals
Exclusive Airfare Contracts, and Insider Consolidator Deals which no one else can offer.
24X7 Support
Have a question? Need to plan itinerary? We're here to help. Our customer Service is available 24x7.
Superior Customer Service
Our Trip Experts are well versed and committed to provide you the best-in-class service in the quickest way.