Flights from Los Angeles (LAX)
The sprawling city of Los Angeles is the center of western film and culture, with studios of Paramount Pictures, Warner Brothers and Universal attracting tourists for a behind-the-scenes look into the business of movie magic. The Walk of Fame in the city of LA in California pays tribute to hundreds of living legends in the movie business, both living and dead. The Los Angeles International Airport (LAX) is the primary airport in the State, located in the city proper. Any Los Angeles to Kochi Flights will take off from this airport.
Kochi, located in Kerala,South India, is an active harbour that was the port city in the pages of history. An ancient centre of trade and commerce, it is through the city of Kochi that the Europeans discovered the marvels of the Indian subcontinent. The burial site of Vasco da Gama, the first explorer to venture into India, rightly forms one of the major tourist spots as a marker of a turning point in Asia's colonial history. The Cochin International Airport is the primary and the only airport in the city of Kochi. All Los Angeles to Kochi Flights will land here.
Cheap Flights from Los Angeles to Kochi (LAX to COK)
Los Angeles to Kochi Flights are many in number,and you can fly the airline of your choice with flights operating under Emirates, Etihad, Singapore Airlines, Virgin Atlantic and others. The distance between Los Angeles and Kochi is 9246 miles that a nonstop flight may cover in 21 hours and 45 minutes.
Popular Air Routes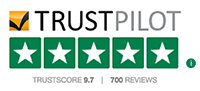 Best Prices Guaranteed
We always Guarantee you Travel for Less with the Best Price on Flights, Hotels & Vacations.
Satisfied Customers
We hold our values tight and we have Millions of Satisfied Customers Worldwide.
Exclusive Deals
Exclusive Airfare Contracts, and Insider Consolidator Deals which no one else can offer.
24X7 Support
Have a question? Need to plan itinerary? We're here to help. Our customer Service is available 24x7.
Superior Customer Service
Our Trip Experts are well versed and committed to provide you the best-in-class service in the quickest way.