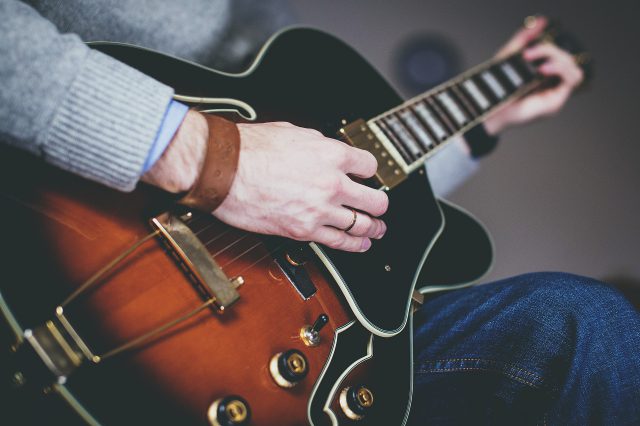 All serious musicians I have met are crazy about their musical instruments. They would probably not mind if they themselves get a bump or a scratch. But they would never tolerate even a hint of any harm to their instruments. The few who are famous and established do have teams to take care of everything, including their instruments. But if you are a regular musician, then you need to look out for yourself. And your musical instruments. Here is the things you should know when you are on a flight, Traveling with Musical Instruments
CLICK HERE TO GET EXCLUSIVE FLIGHT DEALS
When you are at home, you would have a designated place for your instruments and would keep them protected. But when you have to go out, you are dependent on others, so you need to be more careful. And if you are flying from your city to a different one, then your worries really increase manifold. If you have traveled with your instruments before, you know the different pitfalls that your instruments can face. But if you are planning to fly with your musical instruments for the first time, then there are some things you ought to know.
If your instrument is small enough, then the safest thing to do is to take it with you as cabin luggage. If you are on US flights to India, you will be happy to know that the US Department of Transportation has actually made a rule that requires all airline companies to allow small musical instruments on board just like other pieces of luggage like laptops or bags. The only criteria for you to follow is that the instrument should be safely packed in a box and there must be enough space in the overhead bins. Whether it is a long haul USA-India flights or shorter domestic ones, this is only on first come first served basis, so you need to arrive early and have it checked in.
If the instrument is much larger than what can be comfortably fit in the overhead luggage bins, then the next option is to buy a ticket for it, and have a separate seat allocated for it. This is a very costly option and should be opted for only in two scenarios. Either you must be rich enough to afford extra flight tickets whenever you fly with your instrument. Or you must be a professional musician with instruments which are costlier than the cost of each ticket. This, of course, is not an option for regular fliers.
So, if your instrument is neither being checked in as cabin luggage nor is getting a seat for itself, then the only way out is to get it checked in with baggage. The sight of airline staff flinging baggage around might give you the jitters. But not all pieces of luggage that are checked in come out all broken. You can take care of a few simple things before your journey, to ensure that your musical instrument completes its journey safely.
Most large instruments have a case anyway. You need to ensure that the case is a hard case. That will help it endure all bumps during the journey.
You can also go in for a flight cover over the case, to avoid scratches.
Even after putting the instrument inside the hard case, there could be a lot of space left over. It is a good idea to pack those spaces with small and soft pieces of cloth.
Depending on the instrument, there would also be several other smaller pieces like plucks, cords, plug points etc. Try not to keep these things inside the hard case, and pack them separately in your luggage. They might not be familiar to airline and security staff who might ask questions and also do more detailed searches which would be time taking.
If your instrument is a Guitar or any other stringed instrument, it is safer to detune the strings to avoid them being snapped during the flight.
Now that you are all set for your journey with your instrument, here is what you should remember inside the airport.
Before leaving the airport, please consult the website of the airline you are using for flights to the US. They will surely have a section about carrying fragile objects in general or musical instruments in particular. Do make sure you are carrying prints of the relevant guidelines. You should also go through the rules and regulations of the two airports where you would board and deplane, just in case they have separate guidelines.
In addition to the extra time that you give yourself, you might also want to pay something extra for priority boarding. Like I said earlier, in case you are carrying on the instrument in-cabin, then an earlier boarding will allow you the opportunity to get adequate space.
Remember that when things can go wrong at an airport, they will. When you are traveling with a musical instrument, it is even more likely that something unplanned will happen. So you must plan to leave for the airport with at least 30 minutes more in hand than normal.
I can understand that you might be tensed because you are worried about your precious instrument. But that can only make things worse, and make the security staff more suspicious. You must try and be as patient and polite with the airline staff and airport ground staff as possible, and help them to help you.
Remember, all the horror stories you hear about the damage to or loss of musical instruments are more the exception than the norm. For every unfortunate musical instrument that does not have a happy journey, there are scores of instruments which enjoy a smooth and safe passage. Most airlines now have staff who are sensitive to the financial and emotional value of musical instruments. If the airport and the airline are provided intimation on time, they are likely to go out of their way to ensure that no damage is done to the musical instrument during the journey. If you are able to do the simple things mentioned above, you can easily travel with your musical instrument with no fear of damage.