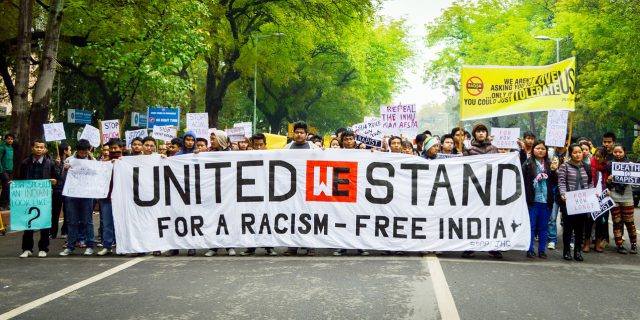 India is a land of diversities. With 1.3 billion people living in 3.287 million square kilometres of land, it has the highest population density in the world.  With diversities develop adversities as well. A strike is a common occurrence in this country. Being the world's largest democracy with such a huge population trying hard to meet their needs, sometimes strikes are necessary to make your voice heard or your actions noticed. But, sometimes these strikes are impromptu, lengthy or even unannounced.  Here are a few tips for travelling in India during strikes to prevent poaching your fun getting poached and to keep yourself safe.
Plan Your Trip in Advance, but Be Flexible
Just like every other trip, do plan in advance. Your itinerary reflects your expectations from the trip. But, when you are in India, make sure to allow yourself the openness to be flexible.  Do not let disappointment get into you, in case you had to alter your plans because of the strikes.
Check the Local News Before You Start the Day
The strikes in India most often are unpredictable as they are not decided in advance. Sometimes, even if it is scheduled early, the chances are higher that it will get rescheduled. So, if you happen to come across the words like 'strike', 'bandh', 'hartal' etc. from the public places, television, news alerts, public transport, newspapers etc., it is possible that there could be a strike announced within the next few days. Make sure to follow through that information and be updated. This is an important tip for travelling in India during strikes.  After doing it, on a strike day, you can roam around to see the local attractions and plan the trip accordingly without getting into troubles.
Know the Nature of the Strike
It is really essential to understand the nature of the strike in order to safely enjoy the day by altering your plans.
If it is a strike organized by a political party, try to figure out whether it is a national/ state/ district or regional level strike. If it a regional strike, the rest of the places are strike-free. If you do not want to waste a day of your journey, you can move to another location for the strike day and come back later.
If the strikes are announced by trade unions, mostly they are harmless. But beware that the local shops and store could be closed. If it is a transportation strike, all the other establishments including shops and malls will be open.
It is important to study the reason for a strike in order to be prepared. It would normally be against causes like an increase in prices, a decrease in wages, equality issues etc. Check which are the institutions supporting the strikes. Also, it is inevitable to note whether public/private transportation, commercial stores, are included or excluded in a strike. Use these tips to plan ahead and travel in India during strikes.
Usually, newspapers, medical stores, hospital emergencies, airport taxis etc. are exempted from normal strikes.
Have Some Snacks and Drinks in Store
In the event of a strike, you might not find shops or restaurants opened to grab quick bites. So having food and drinks in your backpack will be of great help. Also, bring these must carry things while travelling to India
Make Sure about Your Clothing Preferences
As you might already know, India is very conservative about clothing. Especially for women. Even though, the scenario is changing rapidly, on a strike day some people might find it offensive and provocative. Please make sure to use attires culturally found proper to travel safely in India during strikes.
Public Transport, Two- Wheelers, Ambulances and Airport Taxis
If a strike is announced by private associations, the government authorized public transport will be available throughout the day. The strikes usually do not affect airports and railways. Two- Wheelers, Ambulances, Police Vehicles, and Airport taxis are usually exempted from common strikes. You can hire two-wheelers like cycles, electric scooters etc. to visit the local tourist attractions and make the day still enjoyable. Practice this tip to travel safely in India during a strike.
Got Stuck? Move to the Nearest Police Stations or Hospitals for Help
Nothing is predictable in life, right? If unfortunately you got stuck on a strike day in the middle of the road, don't just wait for help. Find the nearest police station or hospitals you can access to travel safely in India during a strike. Even if you found no help, still stay inside a hospital in the vicinity of common people for a while.
Remember, 6 PM is Divine
Unless it is a 24 hours strike, at 6 PM, the roads will again be crowded, shops will be open and the world will return to normal. You can roam around the cities, shop around the malls and enjoy your trip in any way you want.
Read this blog about the tips for safe and comfortable flight
Startled a little bit? Please don't be alarmed. We just wanted you to know about the unforeseen situations that may or may not arise during your trip. There are just a few tips for travelling in India during strikes. This will help you to be prepared, to be safe and to have uninterrupted fun even on strike days. Let nothing stop you!
Planning for a trip to India book cheap flights to India with Taj Travel.