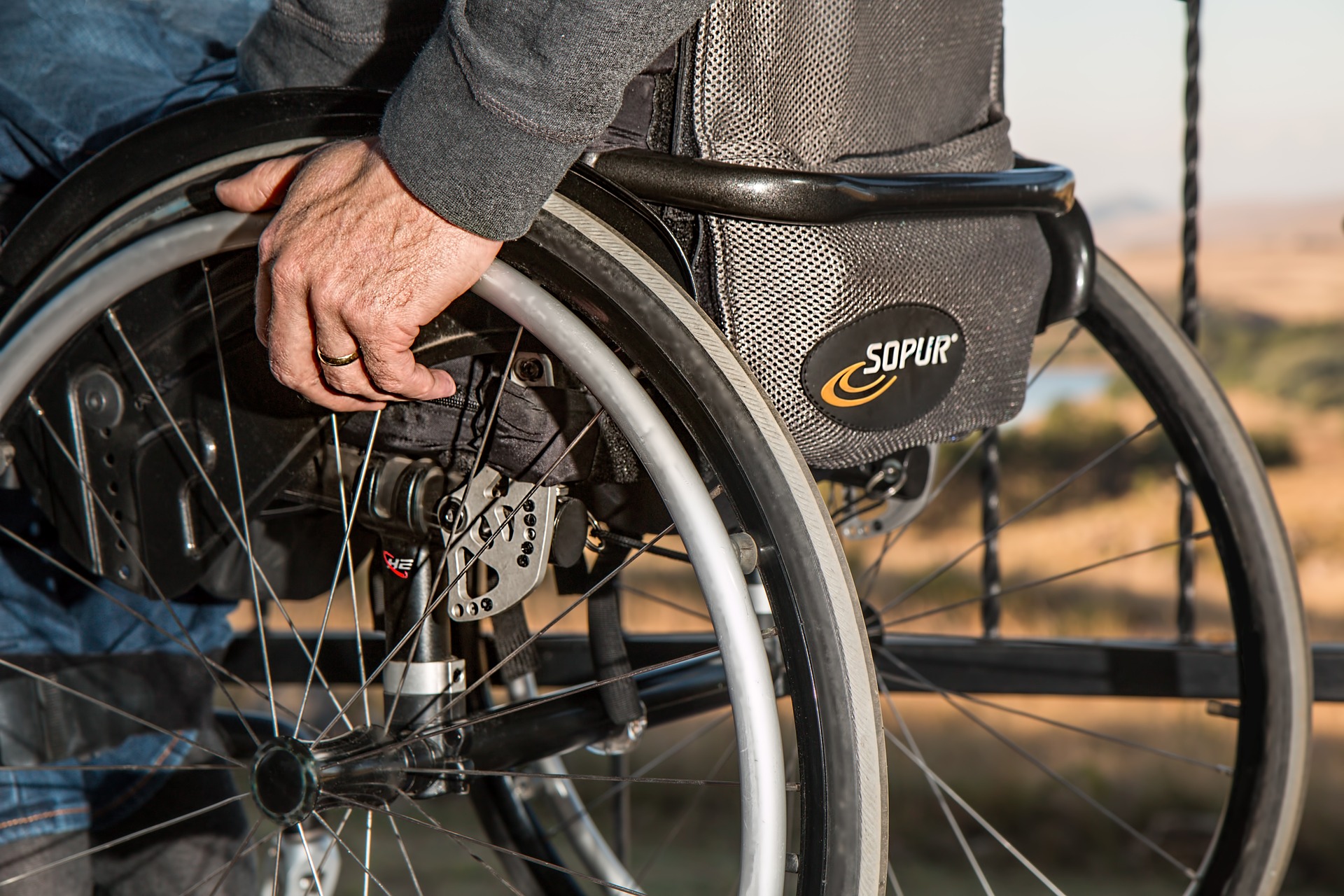 Do you have a wheelchair? Do you find it an obstacle to have proper fun while traveling?  It is time to change that perspective by adhering to certain interesting travel trips for wheelchair users while flying. No more standing in long- lines, no more waiting for empty chairs, no more standing up for others! You can roll up into the flights and pass through the terminals in that majestic device!
If you are a wheelchair user, here are some travel tips for you while flying:
1)    Get Your Research Done
Traveling with a wheelchair can actually be fun if you plan it right. It's worth it if you spend some time doing a little research about the airports (departing, arriving and even transfer locations), airlines, local transportation arrangements, wheelchair accessibility of your destinations, repair shops, etc. Well, it is good to be always prepared, isn't? Doing your research is the first travel tip for a wheelchair user while flying.
Most of the times, 'wheelchair accessible' doesn't mean that all the requirements of a wheelchair user for a comfortable journey are adequately taken care of. The airport passages, terminal transfers, washroom facilities etc. are different everywhere. A little research will help you understand the limitations in advance, which might save you from disappointment.
The airlines do have policies about wheelchair users and wheelchair handling. You can find more about the airline policies for wheelchairs on their website. Some airlines even offer discounts for wheelchair users. Who knows, a little googling might save some extra bucks!
You can also learn about the special 'pickup and drop-off' services at some airports for the wheelchair users to provide ease for their journey. Having a look at the wheelchair stores at your destination for repairs is always a good idea. These travel tips for wheelchair users while flying might help you save a lot of time.
2)    Hire a Travel Agent
Unless you are experienced with booking tickets with special needs, it is always a good idea to hire a travel agent. Good travel agencies will have experts to assist you with special needs and they will be taken care of by professionals in the smoothest way. In case of an unforeseen circumstance, they will help you resolve the issue faster. Also, make sure to tell your agent about your requirements including if you would like to use your own wheelchair or you would prefer assistance from the airlines or the airports. Try to book your tickets in advance if possible, as sometimes; last minute special requirement assistance requests are not properly handled.
3)    Know Your Wheelchair
Your wheelchair is your best buddy, no doubt. But before your travel, it is wise to have an extra check of your chair to ensure that no repairs will be required in the near future. Make sure that the batteries are sufficiently charged and are efficient.  You can carry extra spare parts of the wheelchair in case you might find it necessary. Also, learn about the airline safety policies for the batteries. Some airlines instruct to store them separately for safety precautions. You also need to decide whether you would like a wheelchair with you in the aircraft cabin or in the cargo hold. Ensure that your wheelchair is the type that folds according to your requirement to fit in the space of your choice.  It is really important to label your device. You can provide contact information as well. It is a known fact that all wheelchairs do not operate in the same way. Make sure to laminate and paste the instructions for operating your device if you are scared of mishandling and damage. If you take care of these travel tips for your wheelchair while flying, your chair is ready to go!
Read this article about the Emergency medicines available on a flight
4)    Be Early at the Airport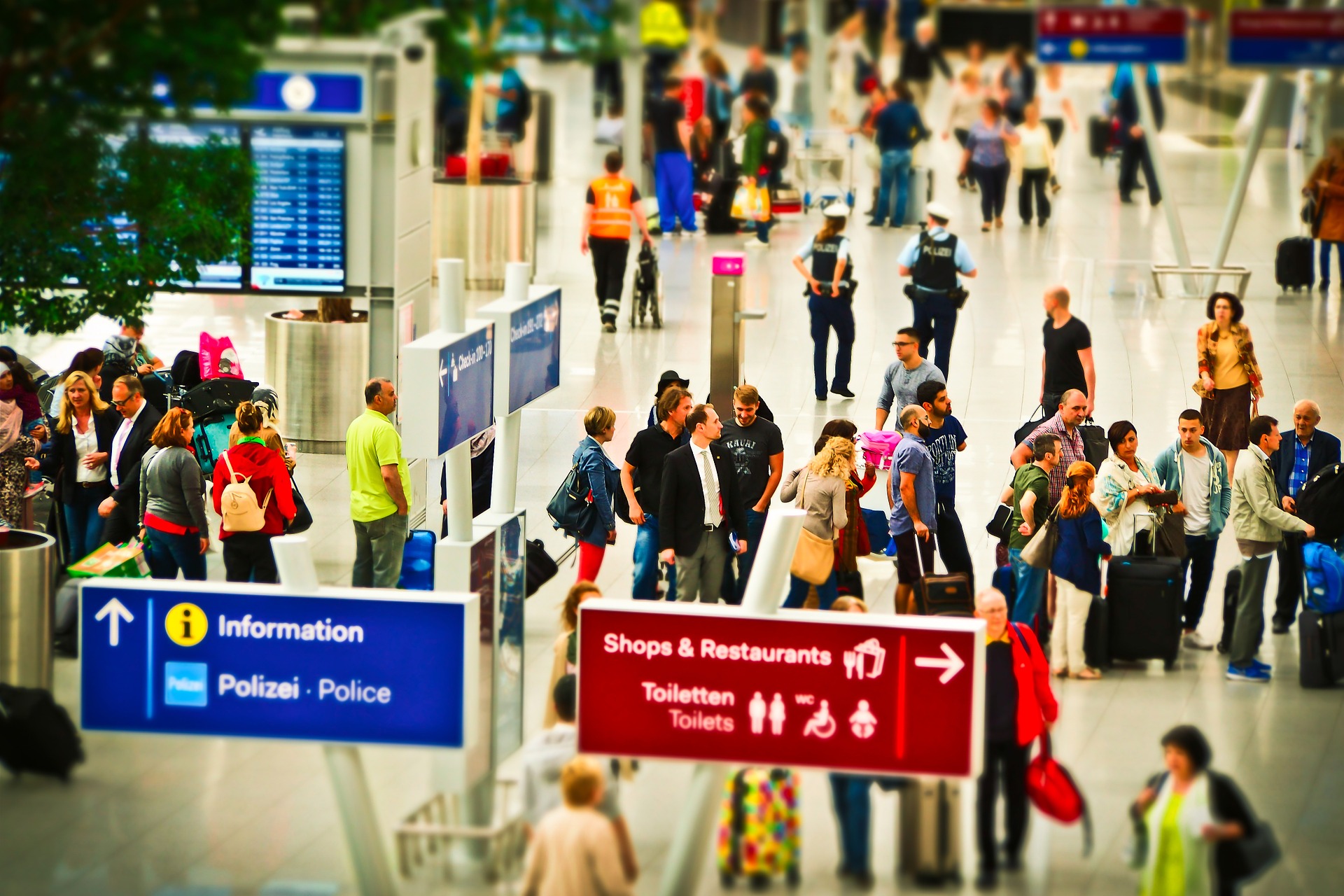 Do you know how early you need to check in at the airport? Even though the standard arrival requirements around the world is 90 minutes prior to a domestic flight and 3 hours before an international flight, if you are a wheelchair user, please try to be early. It is because the wheelchair safety check process might be a little time consuming especially if the chair material or batteries do not the pass the initial metal detection test. Don't worry, nothing has gone wrong!  This is a common occurrence at the airports. But, having some time to spare will reduce your anxiety before the trip. On the other hand, there is an advantage for you during the flight boarding. They might seat you first and you can avoid the long lines.
5)    Know Your Flight Seats
While booking your tickets, please make sure to ask for bulkhead seats which are in the front row of economy class. These seats are more spacious as they have comparatively better legroom. Make sure to request for some assistance while boarding indicating your special need. Bulkhead seat costs higher than the tail seats in an aircraft. But most of the aircraft have priority for wheelchair users and could be of free of cost for you. This is the seating travel tip for wheelchair users while flying for an amazing journey.
6)    Enjoy Your Rights and Perks
In most of the airlines and airports, there are special rights and priorities ensured for wheelchair users. Make sure that you know them.  If you have accessibility troubles at an airport, make sure to speak to a CRO (Complaints Resolution Official). Also, many airlines, popular tourist destinations, museums etc. have discounts for wheelchair users. Do not shy away. Make use of these perks and have some extra fun!
Well, why wait then? Go ahead and plan that trip you have been dreaming about.  Nothing is stopping you! It is time to tackle that airport phobia because of the wheelchair.  Times have changed and disability access has improved so much in the world these days. By learning these travel tips for wheelchair users while flying and adhering to them, you have ensured yourself a comfortable journey!