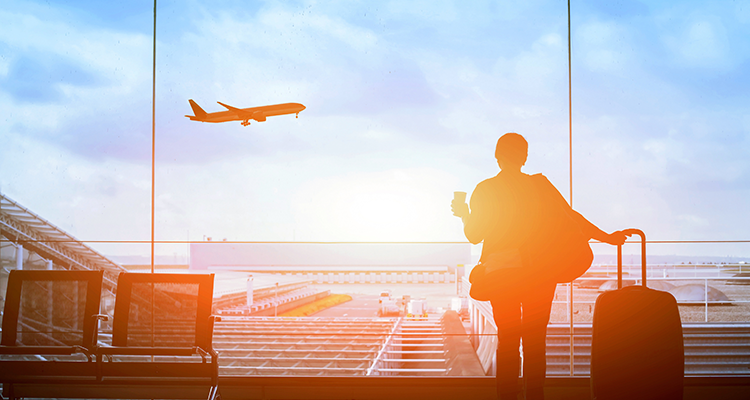 Not everything in life can be planned. Despite our best efforts, there are always a few things that just slip away. Last minute flights are one of those things. Maybe your favorite aunt fell ill or you got called to an interview three days from now – emergencies can show up at any moment of your life and it may so happen that the only way to tackle these situations is to book a flight ticket. But as we all know, booking a last minute flight ticket is very costly as it is directly in contradiction to the thumb rule of advance booking in order to save money. This blog will help you to know about the Tips to Book Last Minute Flights to India from USA without any panic.
Tips to Book Last Minute flights to India from USA
Although there are experts who will go at length about how to book the cheapest flights from a particular place to the destination of your choice, there is no straightjacket formula that can enable you to ensure that you can get the best last minute flights. The least we can say about this is that at least individual researchers won't be able to understand the dynamics that operate at this level because they are very different from regular ticket bookings where you can factor in the advantages of advance booking, the date of your travel and other such things. When it comes to last-minute flights, what makes it difficult to book the cheapest flights to India from USA is that the demand for flights is much more than the supply. It is due to this reason that in the last minute, the same flight ticket which you could have afforded at a particular rate would go skyrocketing to as much as 10 times higher. Undoubtedly, people facing emergency situations give in and splurge all they have on that one ticket they desperately needed. The problem multiplies when you have to book multiple tickets as the loss factor is also multiplied.
Use incognito when searching for last minute flights to India
The one tip that we could give you is to always use the incognito mode to book last minute tickets. Beware, what we're disclosing here remains an industry secret and airline companies would hate us for doing this. If you do not use the incognito mode on your browser, the cookies enabled for that browser allows airline companies to understand how badly you want the ticket and as a result, the prices increase, sometimes slightly, sometimes by a big notch. Follow this simple rule and what follows is that if there's any possibility of a price decrease in the last moment, you'll be able to see the same instead of rising prices.
Compare and buy flight tickets
Secondly, it is always recommended to compare flight ticket prices before you book tickets for your travel. By comparing flight ticket fares by different airlines you can easily choose one that fits your budget. We'll advise you to compare flight prices on a flight ticket comparison website like tajtravel.com (the web portal that belongs to Taj Travel) where you'll not only be able to see and compare for yourself the ticket prices. Booking on websites like tajtravel.com means that you're going to look at multiple flight operators and compare their prices on your own as well as check the number of seats available.
In addition to that, you can always apply some coupon codes on the website of Taj Travel for saving a little extra.
However, the ultimate advise that we want to give you in order to book the cheapest last minute flights to India from the USA is that do not finalize on your own. What we mean is that there's always a certain satisfaction in the realization that you got the best deal for yourself but how can you know that you actually did get the best deal without walking the extra mile to confirm.
Cheapest last-minute ticket to India with Taj Travel
In order to book the cheapest last minute ticket to India, you must call up the hotline number of Taj Travel. All you then need to tell them is your travel dates and any other preferences that you may have. Allow their representatives to do their magic for a few minutes and from what we've seen, you'll get a last minute flight ticket at a price that you did not come across anywhere on the rest of the Internet, despite trying to apply the best of coupon codes and following every other tip suggested.
The reason is that these people have last minute flight deals specially curated for their customers and they know there are going to be people in need of them. Since this too is another instance of an industry secret, you need to verify this for yourself to see the real rewards of booking with tajtravel.com. So if you're in a dire need of a last-minute ticket to India from the US, for you need to cater to an emergency situation, do not panic – just call tajtravel.com guys. Thank us later!