Delhi is a beautiful amalgamation of the old and the new, and she offers visitors a whole different world and unique experiences. If you want to create beautiful memories of your visit to Delhi in India, then explore the city through my eyes.  
The city has always been a place of great historical significance, from time immemorial to the present era. Delhi is dotted with old monuments, each as magnificent as the other. Each as historic and each worth a visit. Delhi is also a shopping paradise and a food lover's delight.
Here are a few things that I recommended should be on the itinerary of first-time visitors to Delhi
Red Fort or Lal Qila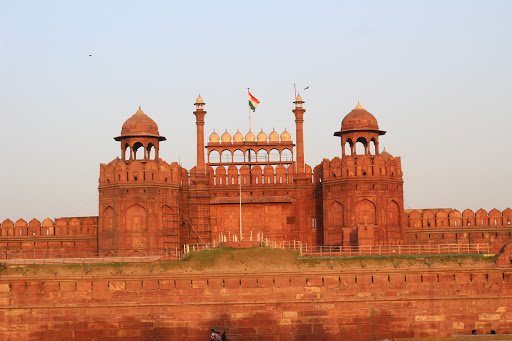 This magnificent fort, built from red sandstone, is an embodiment of the Mughal dynasty. Said to be built in 1638, the Red Fort is a landmark structure and a major tourist attraction. Its imposing walls stretch for over 2.4kms and are interspersed with bastions and turrets. It is a gigantic structure, and enshrined within its walls is a lot of history. There is also a bazaar, much like a flea market, where cheap trinkets and souvenirs are sold.
The fort is open between 9:00 & 18:00 hours, on all days, except Mondays. There is an entry fee. A sound & light show is held in the evening and is enthralling and informative.
Old Fort or Purana Qila
The Old Fort is another archaeological marvel, worth seeing. A museum within displays the archaeological finds. Though most of the fort has been ravaged by time, a few structures and gateways still stand. It's open between 07:00 & 17:00 hours. Boating in the lake, at the foot of the fort, can be enjoyed. A sound & light show is held every evening, which is nice.
The fort borders the zoo, which has a range of species native to the sub-continent. The Supreme Court of India is another place of interest within the vicinity.
Qutab Complex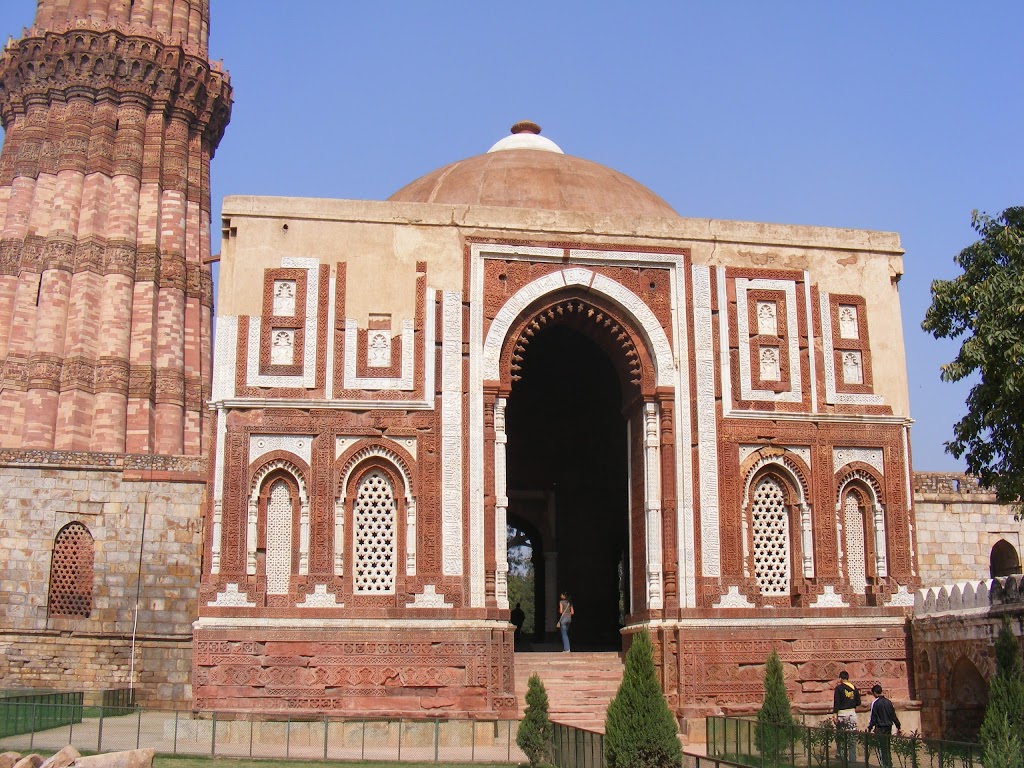 You'll find the 73-meter-tall minaret from 1368 AD, inside the Qutab Complex. It is an imposing tower that has withstood many earthquakes. Another thing of interest is the iron pillar, which has a unique property – it stands exposed to the elements but hasn't rusted. There are a few tombs and an unfinished minaret and a maze within the precincts of the Complex.  The complex is closed on Mondays.
The Chhatarpur Temple is not very far from here. It is a massive temple complex and worth a visit if you are interested in seeing the inside of a Hindu temple.
Jantar Mantar
Centrally located, in Connaught Place, the Jantar Mantar is an astronomical observatory that dates back to 1724.
Humayun's Tomb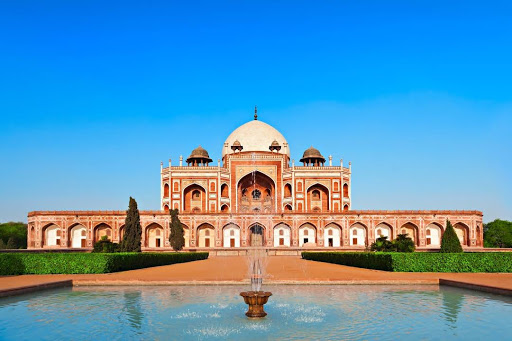 The tomb has an uncanny resemblance to the Taj Mahal, in Agra. The beautiful mausoleum is best viewed on a full moon night or in the early hours of the morning when its striking brilliance stands out.
If you visit on a Thursday, you can stroll across to the Dargah of Nizam-ud-din-Auliya, and witness the gripping performance by Sufi artists and spiritual qawwalis (both a form of vocal music).
India Gate
India Gate is a War Memorial that honors the memory of martyrs of World War 1 and the war in Afghanistan. The sprawling lawns make it a nice place to relax, especially in the evening, when it comes alive with hundreds of people thronging there.
Rashtrapati Bhavan
The residence of the President of India is a grand building, which is beautifully lit up after sunset. Entry is restricted, but it can be viewed from the outside.
Jama Masjid
It is the largest mosque in India, built by Shah Jahan, the Mughal Emperor. Towers on each corner of the rectangular mosque add to its splendour. It is a piece of history that you shouldn't miss. You have to be dressed appropriately to be allowed entry into the mosque.
Chandni Chowk
Chandni Chowk is the life of Old Delhi. Narrow lanes, jostling people, a chaotic yet pleasant atmosphere, whole lot of shops – this is a marketplace that you should not miss out. Chandni Chowk is a wholesale market, where you can shop for spices, herbs, dry fruits and nuts, exotic sherbets, silver and gold ornaments, traditional Indian wedding wear and a whole lot of other stuff.
This part of Old Delhi is also a haven for food lovers. You will find authentic kebabs and biryani, Indian bread such as tandoori roti, naan, Roomali roti, and Sheermal. Desserts like Phirni, Jalebi, Gulab Jamun and other Indian sweets in shops scattered around this place. Hire a cycle rickshaw to help you explore the maze of shops.
Janpath Market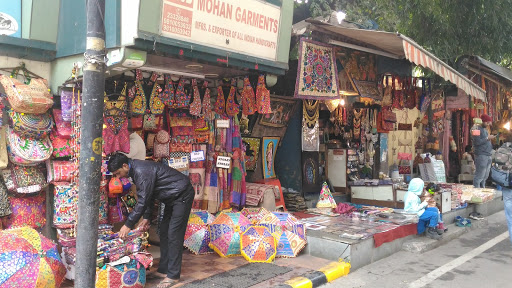 Another place for shopping. Janpath is lined with street shops selling different wares, from clothes to shoes, knickknacks and costume jewellery. You can shop for stoles, jackets, Indian handicrafts etc., but remember to bargain.
State Emporiums
The State Emporiums on Baba Kharak Singh Marg offer genuine products from different states. You will find pure silk items, pure wool items like the famed pashmina, sandalwood artefacts, handmade herbal soaps, herbal creams and oils, intricately sculpted statues and figurines, pottery, metalwork and more.
Each state emporia sells products made in its state. You will be spoilt for choice here.
Dilli Haat
Dilli Haat managed by the Delhi Tourism Authority is open from 10:00 hours in the morning until 22:00 hours in the night. It is basically an alfresco craft bazaar where artisans showcase their products.
Dilli Haat promises some wonderful experiences, as, if you are lucky, you can watch artisans at work, make clay pots and weave yarn and make cloth on handlooms. You can, of course, shop for stuff too. A little bargaining is allowed, and the vendors will reduce the price, for you.
Dilli Haat is also famous for its street food, with stalls selling Indian delicacies.
Final words
Delhi has so much to offer and it is not really possible to list out everything, in one article. This is just a peep into what a tourist can do in Delhi.
I would also suggest going on a Food Trail, in Old Delhi. It is sure to be a gourmand's delight. A walking tour of Old Delhi will give you a glimpse into the city's rich heritage.
Hauz Khas Village is another place that is worth a visit. With an old fort as a backdrop, and concept stores and boutiques. You can spend hours here.
And if you have the time you can make day trips to places bordering Delhi. Such as the Bharatpur Bird Sanctuary, Tuglaqabad Fort, Murthal and Neemrana Fort to name a few.
Planning for a trip to Delhi book cheap flights to Delhi with Taj Travel